Kanye West Wants Kim Kardashian To Have More Children But Report Says He Smothered Her During Iceland Trip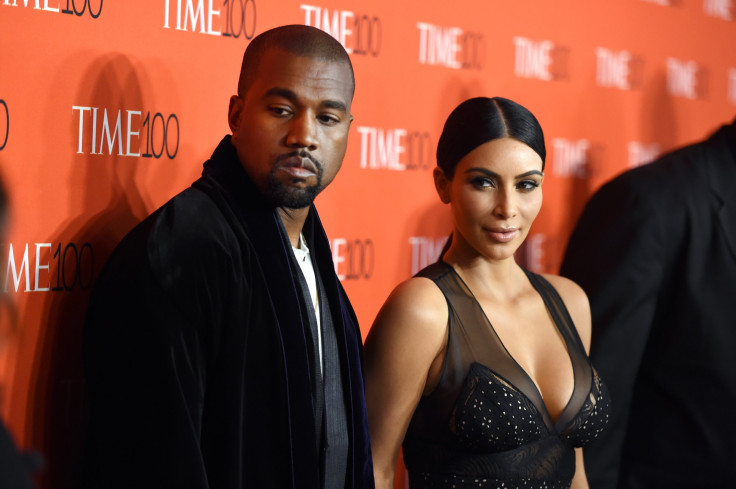 As rumors about an impending divorce between Kim Kardashian and Kanye West make rounds, Kardashian said Wednesday the rapper wants to have more children. Meanwhile, a report by Radar Online said Wednesday the couple did not have a very romantic trip to Iceland as the "Famous" singer tried to put his wife on lockdown and did not allow her to do things alone.
The couple was seen on Khloé Karadashian's show "Kocktails with Khloé" and Kim said the singer loves being a father so much that he cannot stop talking about adding to the family.
"Kanye has been mentioning it every single day lately for the past 10 days" Kim said on the show, according to People magazine, referring to West asking to add more people to their family. However, Kardashian added she is not looking to get pregnant anytime soon, to which her sister Khloé responded, saying surrogacy could be an option.
Meanwhile, a report by Radar Online cited a source to say the rapper did not allow Kim to spend any time alone during their trip to Iceland and wanted to be together all the time.
"Kanye wouldn't let Kim out of his site during the trip," the source told Radar Online, adding: "Kanye wanted to spend every second with her. He was always trying to make sure they were together."
The report added that West argued with Kardashian every time she said she wanted to do things without him. Kardashian went out on her own despite that and it affected their relationship further.
"Kim had plans to do things with other people during the trip. But Kanye wanted to be by her side the entire time. If they were apart he would text her nonstop," the source told Radar Online, adding: "Kim and Kanye were laughing and talking to each other like there was nothing wrong in public," but the real situation was the opposite. "They refuse to talk about the end of their marriage. They never ever mention it," the source added.
Kardashian and West got married in 2014 and have two children, a daughter and a son, together.
© Copyright IBTimes 2023. All rights reserved.
FOLLOW MORE IBT NEWS ON THE BELOW CHANNELS