Kanye West's New Song 'Real Friends' Removed From Soundcloud; Rapper Promises Track Will Be Back Up 'Shortly'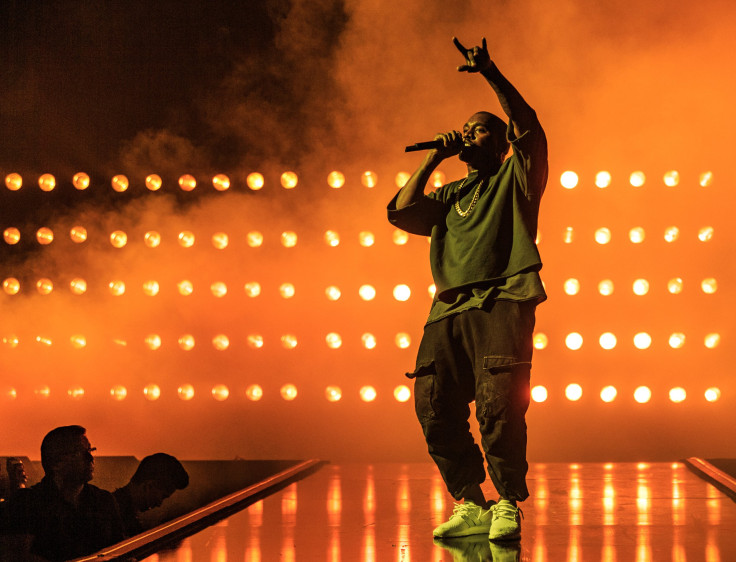 Kanye West released a new song for the second week in a row Friday when he shared "No More Parties in LA" featuring Kendrick Lamar. However, unless you clicked on the Soundcloud link when the song was first released, you may have a hard time hearing it. The Soundcloud link crashed within five minutes of the song being released, but the rapper promised to have a song called "Real Friends" up shortly.
At first, Kanye sent out a tweet saying "No More Parties in LA featuring Kendrick Lamar intro produced by me/track by Madlib." The tweet and link to Soundcloud has since been deleted. The rapper followed up on Twitter saying there was a small problem with the song "Real Friends." It's unknown at this point if the song will be off of his anticipated new album "Swish."
Many fans anxious to hear the "Power" rapper's latest track expressed their disappointment for the link being down so quick, while those that got to hear the song were thrilled. Some fans believed he meant to only release a snippet of the song, but instead put the whole song up, which is why the link stopped working. See a few fan reactions below, as well as tweets from fellow rappers:
Early Friday morning, Kanye's wife, Kim Kardashian, 35, teased a new release on Twitter. She said new music would becoming Friday, while also suggesting a new song could be coming the 38-year-old rapper every Friday.
Her tweet now makes sense, as according to Pitchfork, the rapper released a song called "Real Friends." The site attached a YouTube video to the story of a rip of "Real Friends," but that has also been taken down. At the time of this article, Kanye has not put either song back up on the internet. However, Kanye did say the song would shortly be back online.
© Copyright IBTimes 2023. All rights reserved.