Karina Vetrano Latest News: Slain Jogger's Mother Has Harsh Words For 'Savage Murderer' Suspect In Court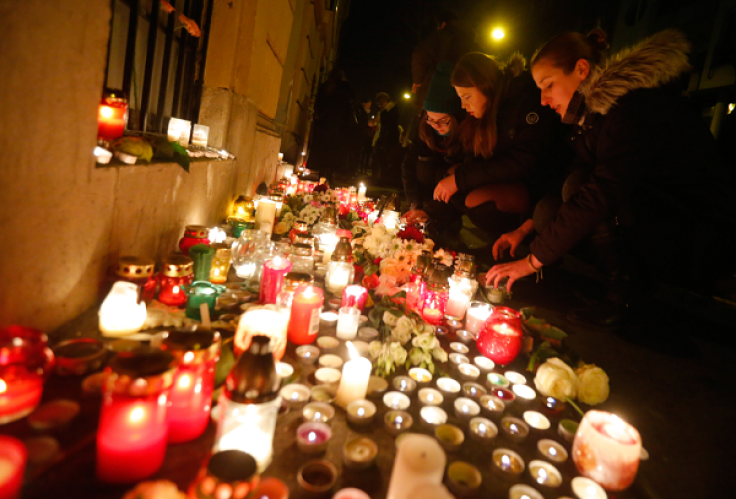 The mother of Karina Vetrano, the slain New York jogger, called her daughter's suspected killer a "savage murderer" when she saw him in court Sunday, according to reports. Police said the Brooklyn man, who was arrested Saturday, confessed to raping then strangling Vetrano during her evening run in Queens on Aug. 2, 2016.
The suspect, Chanel Lewis, 20, also voluntarily gave a DNA sample, which authorities confirmed to be a match to DNA found under the slain jogger's nails.
Vetrano's parents, Philip and Cathy Vetrano, were emotional after coming face to face with their daughter's alleged killer for the first time during the first day of Lewis' trial.
"He f***ing murdered my daughter, my beautiful innocent daughter," Cathy Vetrano reportedly said before telling Lewis directly. "Now your nightmare begins."
"He's a demon. He should be in hell and burned in hell," she said.
Police had been on the hunt for Karina Vetrano's killer for months. The 30-year-old woman's body was found by her father in high weeds near a marsh not far from the family's Howard Beach home over the summer.
Lewis has no previous criminal history. However, authorities circled back to a previous report from a Howard Beach resident who called police with reports of Lewis acting suspiciously near the area back in May. Officers found Lewis in East New York, Brooklyn, where he lives with his mother and sister.
Karina Vetrano's father told local media Sunday that he was confident justice would be served for his daughter's murder. The retired firefighter used to run in the evenings with this daughter. However, the day she was killed Philip Vetrano skipped their run due to a hurting back.
"We're at a loss for words," he said. "We'd hoped to get to this point one day. We didn't expect to know when it was going to happen. It just happened very quickly. We can't even respond to how we feel. We don't know yet, but the police did an excellent job."
The Vetrano family said they plan to be at every hearing during Lewis' trial. The next court date is set for Feb. 21.
© Copyright IBTimes 2023. All rights reserved.