Karrueche Tran Does Not Want To Be Involved In Chris Brown-Migos Drama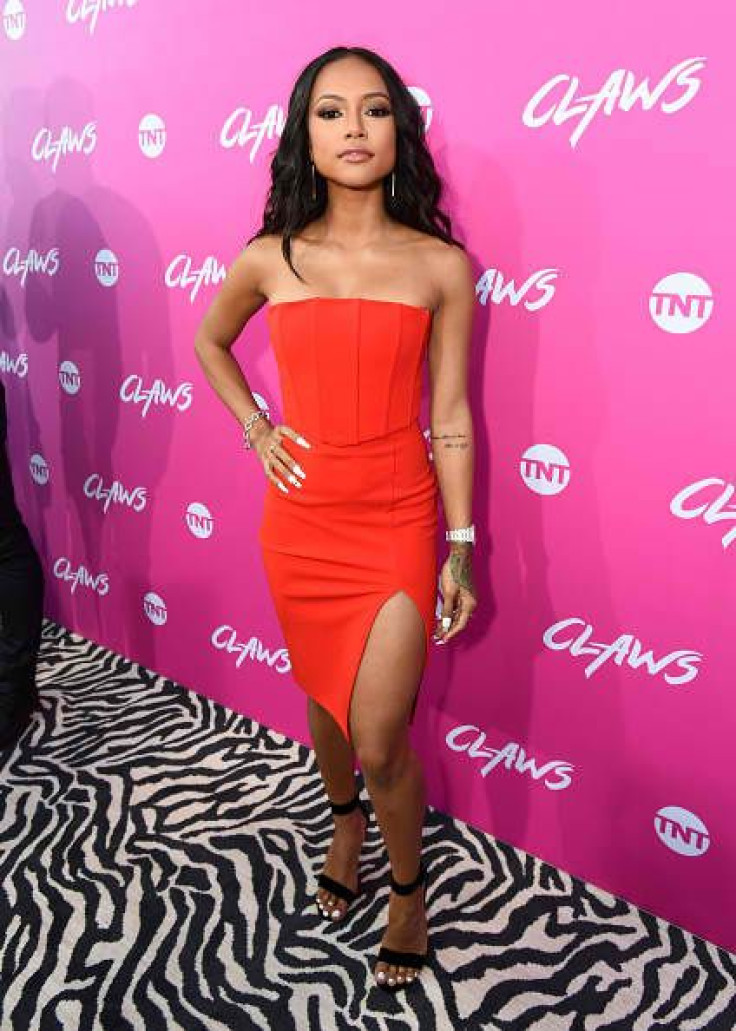 Karrueche Tran is in no way getting herself involved in the drama surrounding her ex Chris Brown and Migos.
On Wednesday, TMZ spotted Tran at the LAX airport and took the opportunity to ask the actress-model about her opinion regarding Brown and Migos' feud. But when the tabloid asked Tran if she is taking sides between the two parties as she was at the center of their beef, she actively avoided answering the question.
"Not today, I'm not in the mood," was Tran's response, who didn't care to stop for an interview. When the reporter asked the "Claws" star what Quavo has to say about the whole thing, she only replied, "Ask him, himself, not me," before walking away.
READ: Chris Brown avoided ex Karrueche Tran at BET Awards before the fight with Migos
Tran continues to be linked to Brown, even though it has been a while since she broke things off with him after she found out that the "Loyal" singer had not been so loyal to her. Brown reportedly went back and forth between Tran and his other famous ex, Rihanna, for quite some time. In 2008, Brown dated the "Diamonds" singer, but they broke up in 2009 after he assaulted the latter on the night of the Grammy Awards. In 2011, Brown started dating Tran, but he broke up with her as he rekindled her friendship and romance with the Rihanna. The two singers once again split in 2012.
After parting ways with Rihanna, he got back together with Tran, but they split when she learned that he has a child with model Nia Amey. The "Party" singer reportedly still wanted to be with Tran at the time, but she was firm in her decision to break up with him for good. In fact, she had to request for a restraining order to keep the singer away from her.
Earlier this year, Tran was spotted with Migos' Quarvo, which sparked the love triangle rumors with Brown. Tran's ex was reportedly "livid" about her budding romance with the rapper, TMZ reported. However, the "Ayo" singer quickly denied the issue. "If you read an article that says 'Sources close to Chris Brown told TMZ' and you keep reading it or believe it, CONGRATS, YOU'RE A MORON!" said Brown response, which was posted on The Shade Room's Instagram.
Brown and Quavo have a "business and personal relationship." In fact, the "With You" singer has supported the rap band throughout their career. Brown even bought their albums three times and was very proud of them, E! News reported. Thus, it was unclear what exactly caused the tension between Migos and Brown's crew during the 2017 BET Awards afterparty.
Do you think Tran is involved in the Brown-Migos beef? Drop a comment below.
© Copyright IBTimes 2023. All rights reserved.