Is Karrueche Tran's Instagram Post About Chris Brown? Model Finds 'Beauty In Tragedy'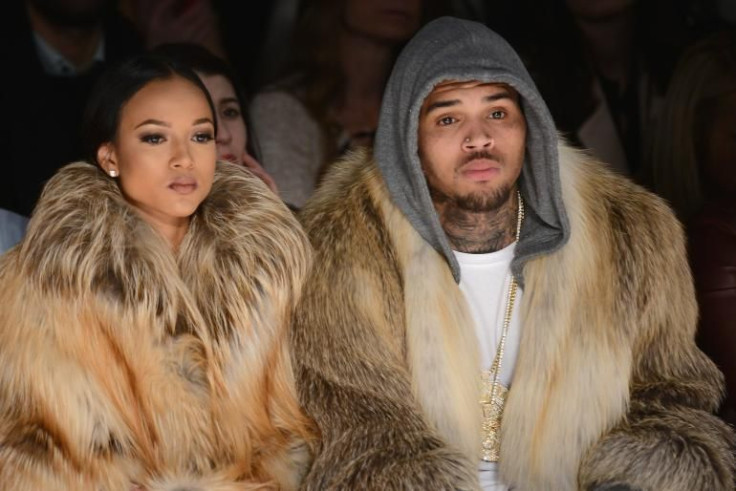 Karrueche Tran posted a picture of an uplifting quote to Instagram Wednesday, and some fans said they thought the cryptic message was about on-again, off-again boyfriend Chris Brown. The model referenced a line written by actress Mirtha Michelle.
"There is beauty in tragedy. For tragedy has the power to motivate the human mind. It can turn weakness into strengths and become greatness. Why would you focus on the storm, when you can focus on the rainbow?" the quote read. Tran, 26, captioned the image "Reasons why I love Mirtha," but didn't say what or who the message was about.
Her post could have been a reference to her latest gig, a stint on the scripted series "Vanity." The new show, which was created by Maybelline and StyleHaul, also will feature actress Denise Richards, AdWeek.com wrote.
But commenters on Tran's Instagram page took the salacious route and assumed she was referencing her tumultuous relationship with singer Brown, 26.
"She needs to distance herself from him and association to him. He just makes her look like a fool whenever she takes him back and something like this happens," one Instagram user said about the post. "So you're back with CB ... Why am I not surprised," another person wrote.
Tran ignored the comments under her photo, some of which were extraordinarily offensive, and instead posted a beautiful selfie. She apparently said everything she needed to with her previous quote, and instead of a caption she used a thought bubble emoji.
Neither Brown nor Tran have confirmed on social media whether they've gotten back together, but anonymous sources told Hollywood Life they're working on building their relationship. "Chris and Karrueche are back together and taking things slow," a source told Hollywood Life. "And she's back to wearing his rings again."
Don't miss Tran on "Vanity" when it airs on StyleHaul beginning June 11.
Follow me on Twitter @mariamzzzarella
© Copyright IBTimes 2023. All rights reserved.