Kate Middleton Didn't Invite Harry, Meghan To Her Birthday Celebration, Sparks Feud Rumors
KEY POINTS
Kate Middleton's 38th birthday celebration kicked off last weekend
Kate Middleton sent out invitations to her friends
The Duchess of Cambridge didn't invite Prince Harry and Meghan Markle to her birthday party
Kate Middleton will be celebrating her birthday on Jan. 9, and reports swirled that she didn't invite Prince Harry and Meghan Markle to her bash.
According to Express, the Duchess of Cambridge has already sent out invitations to some of her closest friends. However, the Duke and Duchess of Sussex were not included in her list.
Middleton's parents, Michael and Carole Middleton, and the Duke and Duchess of Cambridge's pals, Thomas Van Straubenzee, the Marquees and Marchioness of Cholmondeley, are celebrating with the future Queen.
Following the snub, some royal fans couldn't believe that Middleton once again didn't invite Prince Harry and Markle to her birthday party. After all, the mom of three didn't also invite the royal couple last year.
"Kate Middleton didn't invite Meghan and Harry to her birthday," Twitter user @isnt_gone said.
"Meghan Markle excluded from the feast of the wife of Prince William," Twitter user @XGossipNews said.
Other royal fans also took the opportunity to throw shade at the Duke and Duchess of Sussex.
"Don't worry about it. After all, it is a classy event so Megs and Harry would feel out of place anyway!" Twitter user @Shoffa54692810 said.
Meanwhile, Prince Harry and Markle's absence from Middleton's birthday celebration seemingly suggests that the royal couple's rift hasn't healed yet.
Last year, the Duke of Sussex also weighed in on the alleged feud rumors between him and Prince William. In the documentary "Harry & Meghan: An African Journey," he admitted to not seeing Prince William as often as he used to because of their busy schedule.
"Part of this role and part of this job and this family being under the pressure that it's under, stuff happens. We're certainly on different paths at the moment but I will always be there for him and as I know he'll always be there for me. We don't see each other as much as we used to because we're so busy but I love him dearly," he said.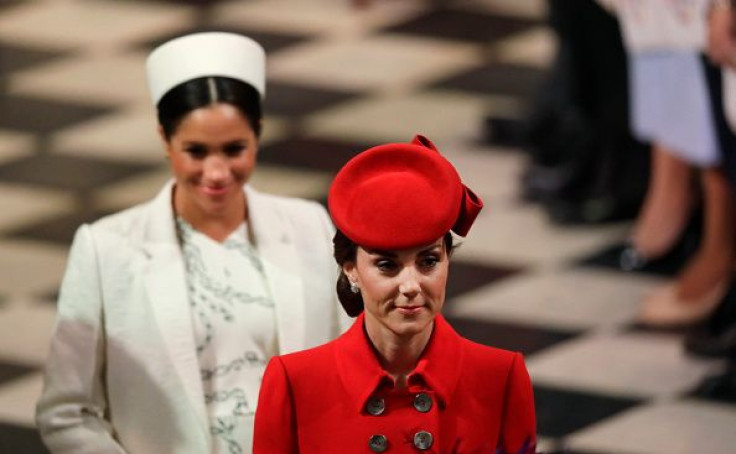 © Copyright IBTimes 2023. All rights reserved.