Kate Middleton Follows Princess Diana's Footsteps; British Royal Also Wears Catherine Walker Designs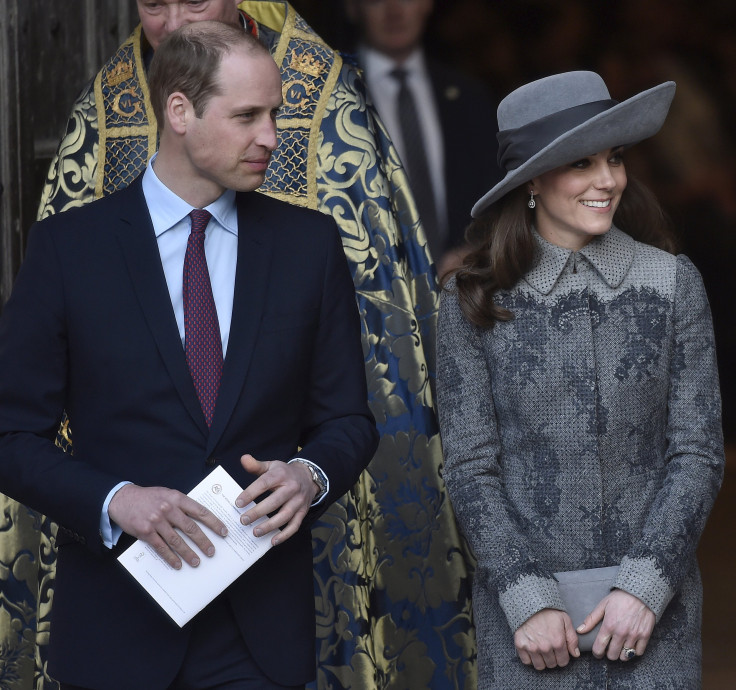 Kate Middleton has been embracing the legacy of her mother-in-law Princess Diana in every aspect of her life. The British royal has honored the memory of the late princess in many ways from her style to her engagement ring. She also paid a tribute to Diana by naming her daughter as Princess Charlotte Elizabeth Diana.
"She would be incredibly proud. To be able to give their children a stable life in the country is worth so much," said Rosa Monckton, one of Diana's closest friends. She added that the kids Prince George and Princess Charlotte had a "lifetime of flashbulbs ahead of them." Diana was a godmother to Monckton's daughter, Domenica.
The 34-year-old Kate is currently patron of several charities working in the area of children's mental health. In spite of being in the public view always, she and her husband Prince William have tried their best to give their kids George and Charlotte a peaceful and private upbringing. Diana's former bodyguard Ken Wharfe has mentioned in his book "Closely Guarded Secret," that Kate does not have any role model apart from the late princess within the royal family.
He added in the book that Kate was not given "the book about how to be a princess." It comes as no surprise to royal fans that the mother-of-two has been inspired by her mother-in-law, who died in a car crash in Paris in 1997. Besides, Kate has given a nod to Diana's favorite designer Catherine Walker & Co several times during her royal engagements.
The label known for its exquisite craftsmanship and sharp tailoring was Diana's go-to designer for more than 16 years. The designs have been popular among the two royal women – more than 20 years apart. Sara Jensen, head of communications for Catherine Walker & Co said their g arments were designed to flatter the female form, giving confidence and comfort.
The label was started by creative director Said Cyrus with his wife. It offers its clients a completely bespoke experience that combines French luxury with English Savile Row tailoring. An example is the sharp and masculine shoulders combined with the elegance of the silhouette on all of Kate's outfits.
© Copyright IBTimes 2023. All rights reserved.