Kate Middleton Has Had 'No Off Moments,' Has 'Tremendous Power,' Royal Authors Say
KEY POINTS
Kate Middleton is the only senior royal woman of her generation
Historian Sarah Gristwood said she is the "only real possible provider of the glamour factor"
Prince William's wife has had "no off moments" in her 10 years as a duchess, according to royal author Elizabeth Holmes
Kate Middleton remains a positive force for the royal family a decade after marrying Prince William and becoming the Duchess of Cambridge, according to royal experts.
With Duchess of Sussex Meghan Markle stepping back from royal duties last year, Middleton remains the only senior royal woman of her generation. And royal experts have nothing but praise for how the Duchess of Cambridge has handled her position as wife of a future king and mother to the next heir to the throne.
"Kate is now the only real possible provider of the glamour factor," historian Sarah Gristwood, author of "Elizabeth: The Queen and the Crown," told People in the first issue of its Royals magazine.
"HRH: So Many Thoughts on Royal Style" author Elizabeth Holmes also commended Middleton for remaining poised despite scrutiny from the public in her 10-year royal career. She noted that the duchess has kept her silence on politics, her personal struggles and other topics members of the royal family normally avoid speaking about. For the author, Middleton can be considered the royals' "beacon of stability."
"You can look through 10 years of pictures of Kate Middleton and there are no off moments," Holmes explained.
She added, "There is a tremendous power in being consistent and making people happy. There aren't that many powerful people who can do that."
Body language expert Judi James previously described the future queen consort as a "steady integrator into the royal firm."
"Kate was always a slow but steady integrator into the royal firm and her slightly traditional approach, making very few if any ripples in continuity, does seem to have resonated with the Queen, who increasingly appears to treat her as a friend as well as a daughter-in-law," James said.
Meanwhile, Fabulous published a report calling the Duchess of Cambridge "Catherine the Great" back in 2019. A number of fans and royal watchers agreed with the moniker and showered her with praise.
"Kate is the best thing about the royal family. Classy, confident and respectful. Lovely," one netizen commented on Twitter.
"She is HRH Catherine, the best and beautiful and elegant royal lady. Good mother, excellent wife, the woman William chooses for his life and one day ascending the throne. They are undoubtedly the best UK representation in the world," another online user wrote.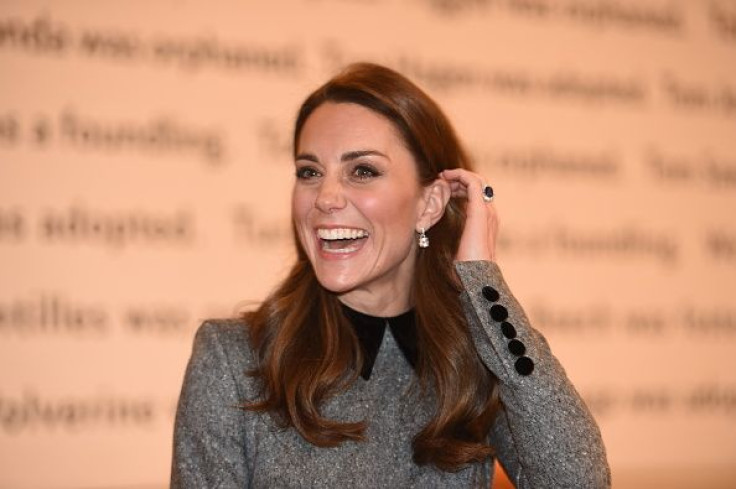 © Copyright IBTimes 2023. All rights reserved.