Kate Middleton, Meghan Markle Differ From Princess Diana In This Key Aspect
Kate Middleton and Meghan Markle differ from Princess Diana in terms of the kind of attention they have been receiving from the public.
Royal biographer Andrew Morton told "The Morning Show" that Middleton and Markle have captured the interest of the international public, but they have also been dogged by rumors of a rift between their households. He suggested that the modern royals have departed from the path set by Princess Diana due in part to the advent of social media.
"When Diana was around, when she wore something and it was a designer outfit, it was beyond the price of what most people could afford. These days, when Kate Middleton, the Duchess of Cambridge, or Meghan go out, everything they wear is analyzed and is sold within a matter of hours… It's a different scenario," he said (via Express).
Similarly, Princess Diana was hounded by the paparazzi when she was still alive because the internet was not as popular then as it is now. As such, Morton is convinced that the comparison between the treatment of the paparazzi between Markle and Princess Diana is exaggerated.
Morton said that there is no evidence of Markle being plagued by the paparazzi just like what George Clooney said.
"What is happening is, you're seeing these Internet trolls attacking her and, quite frankly, the advice I would give Meghan is the one I used to give Diana. Just don't read it," he said.
Meanwhile, Arthur Edwards, a royal photographer, recently wrote an article about the two royals and said that Princess Diana was stalked by the paparazzi during her time, but Markle did not receive the same treatment. After all, the Duchess of Sussex enjoys extraordinary freedom that the Princess of Wales did not experience.
As of late, only a few photos of Markle taken by the paparazzi have been published, and the majority of those were taken during the early months of her relationship with Prince Harry. After the couple's relationship was confirmed by the palace, Markle immediately received protection.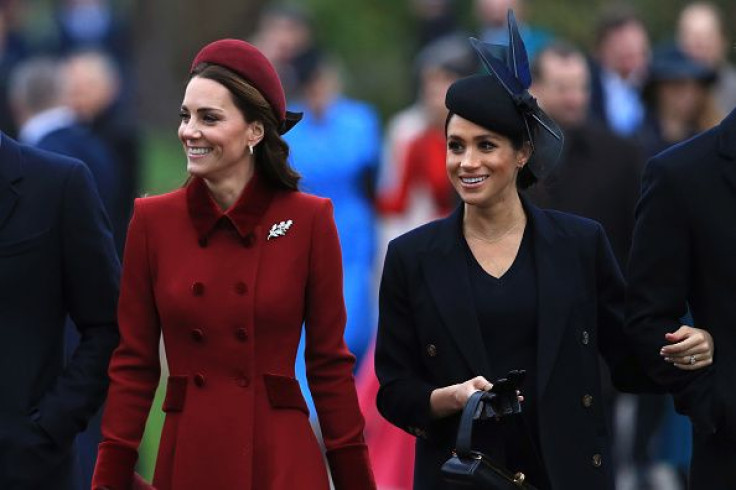 © Copyright IBTimes 2023. All rights reserved.