Kate Middleton, Meghan's Odds Of Getting Pregnant Again 'Slim' Due To Fertility Issues?
There has been so much talk surrounding Kate Middleton and Meghan Markle's pregnancy throughout the past couple of months. In fact, there are also claims suggesting that the Duchesses may be pregnant at the same time.
Last month, one publication also mentioned Princess Eugenie and said that the three female royals may welcome their respective bundles of joy next year.
But on the online forum site Quora, royal fans aren't convinced that this will happen. After all, Middleton and Markle's chances to get pregnant may already be slim. As for Princess Eugenie, only time will tell if she and Jack Brooksbank will have their first child soon.
Dionne White, a teacher and needlecraft designer, said that it is unlikely for Middleton and Prince William to have a fourth child because the Duchess of Cambridge has already done her job.
Upon marrying into the royal family, it was Middleton's role to give her husband an heir, and they were lucky that their first child was a boy. Middleton also allegedly gave Prince William a spare when they welcomed Princess Charlotte. And since the royal couple already has a third child, it seems that they have another spare.
"She suffers from hyperemesis gravidarum and they already have the largest brood of children in the direct line of succession since Elizabeth II herself. Since the 60's most of the extended royal family has also limited offspring to the heir and a spare," the royal fan said.
However, since Middleton and Prince William will be the future Queen or Queen Consort and King of the United Kingdom, it is possible that they will follow in Her Majesty and Prince Philip's footsteps by having 4 children.
Meanwhile, the royal fan said that it is unlikely that Markle and Prince Harry will have another baby because the Duchess of Sussex is already 38 years old. And the older women get, the riskier their pregnancy becomes.
"Meghan: probably about even given she is now 38 and it is statistically easier to fall pregnant before 40 after which women's fertility declines very rapidly," she said.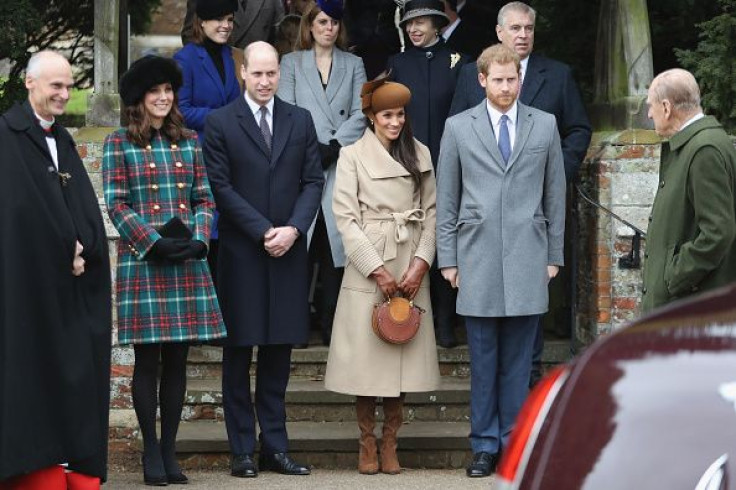 © Copyright IBTimes 2023. All rights reserved.