Kate Middleton 'Not Impressed' Princess Charlotte Picked Up This Habit From Prince Harry
Uh, oh. It looks like Princess Charlotte might have picked up a habit from her uncle Prince Harry that her mother, Kate Middleton, isn't exactly happy about.
Middleton and Prince William, along with their eldest children, Charlotte and Prince George, attended a charity sailing race in Cowes on the Isle of Wright on Thursday. While the Duke and Duchess of Cambridge enjoyed a little competition, participating on opposing teams, the children cheered on from the sidelines.
After the races, Kate took Charlotte to look out of a window, which is when the potentially troubling incident happened. The princess stuck her tongue out to on-lookers, and although the 4-year-old looked cute doing it, The Daily Mirror said that Kate was not "overly impressed."
"Even though [Kate's] smiling broadly and giggling, she leans forward to say something to Charlotte before turning her away from the window to make her stop," the site recalled.
Princess Charlotte isn't the first young royal stick their tongue out. Prince Harry was known for the same. In fact, it was "one of his favorite faces to pull," according to Hello.
While Kate doesn't seem to encourage the behavior, she can rest assured knowing that the Princess, like her uncle, will likely grow out of the adorable phase.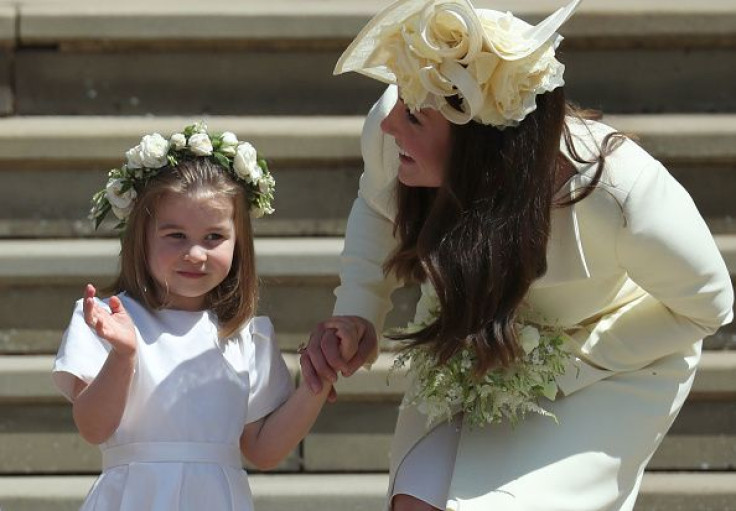 © Copyright IBTimes 2023. All rights reserved.