Kate Middleton Not Loud But Resilient, Has 'Longevity'; Meghan Has 'Shelf Life'
Kate Middleton has been praised by netizens for her resilience.
The Duchess of Cambridge is not a great speaker like her sister-in-law Meghan Markle, but she has improved over time. Also, unlike the Duchess of Sussex, Middleton is very careful in gracing interviews. In fact, she never spoke with the media for her own benefit.
Middleton has been very careful in her every move because she always considers the royal family. The future queen consort's behavior didn't go unnoticed to royal fans who have been following her.
"The Duchess Of Cambridge is not a loud, outspoken woman but that does not mean she is not a strong woman. The Duchess has a quiet resilience which history has proven to be one of the most amazing traits a woman has and I think we should celebrate that instead of mocking it," one online user wrote on Twitter.
A number of netizens agreed to the post. According to Alleah Nikka, "loud is not always strong" because it takes great courage to stay quiet and compose amidst the pressure. Another user said that Middleton was subjected to the same pressure as Markle when she was still dating Prince William. The media hounded her, but she didn't crack. The netizen praised the royal mom of three for acting the way she did.
"Catherine is a very strong woman and does her duty very well!" a different user wrote.
Middleton used to work at British retailer Jigsaw. The founders of the brand John and Belle Robinson are close friends to the Middletons. Belle praised Middleton on how she handled the press when she was still working for them.
"I have to say I was so impressed by her. There were days when there were TV crews at the end of the drive. We'd say: 'Listen, do you want to go out the back way?' And she'd say: 'To be honest, they're going to hound us until they've got the picture. So why don't I just go, get the picture done, and then they'll leave us alone," Belle shared.
She found Middleton too mature for her age since she was only 26 year old at the time. She also pointed out how good Middleton was in handling the situation because she neither courted the press nor stuck two fingers at them. For her, Middleton was so polite.
In related news, Middleton remains more popular than Markle. In a recent poll conducted by Tatler, 44 percent preferred the Duchess of Cambridge over the Duchess of Sussex.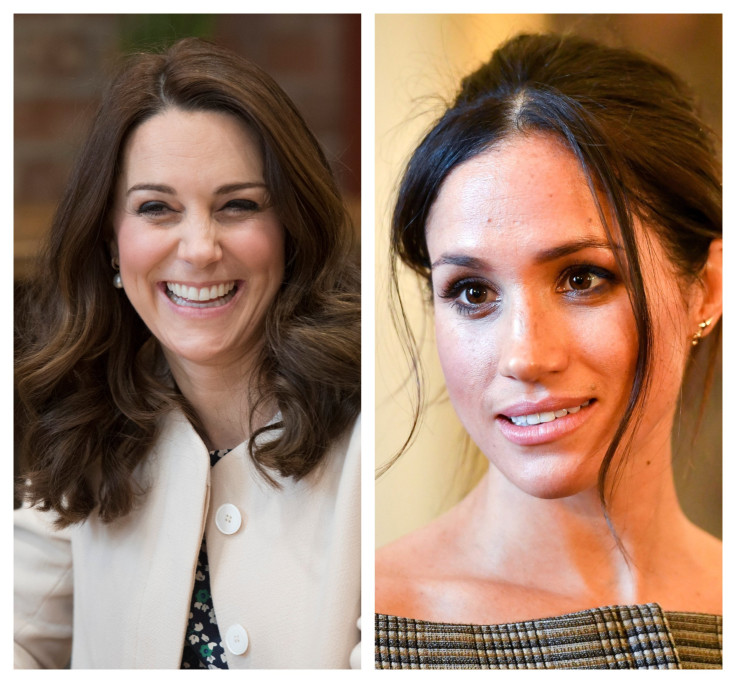 © Copyright IBTimes 2023. All rights reserved.