Kate Middleton Plans For Princess Charlotte's Birthday: Potential Party Preparations Unveiled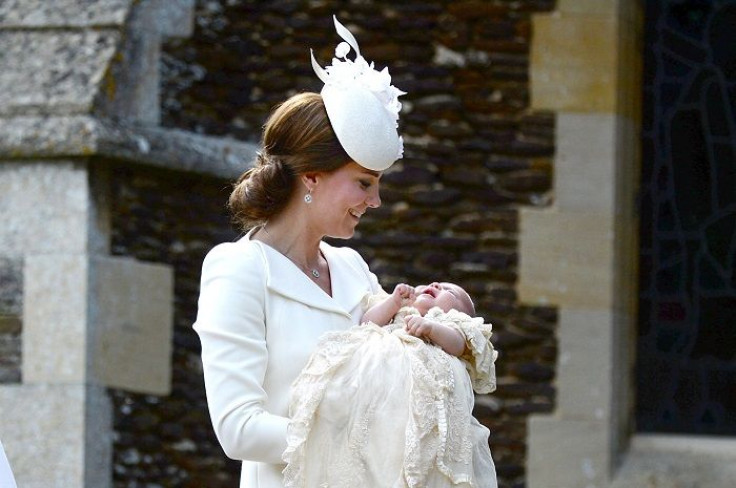 Kate Middleton and Prince William's youngest child Princess Charlotte is set to celebrate her very first birthday on May. A report has revealed potential party preparations and details for the royal tot's birthday celebration.
A child's very first birthday is an event that most parents would typically celebrate in a big way. For celebrities or highly influential individuals, party preparations may have started several months before the event. This is especially true for "high-profile kids," according to Sarah Dixon, a maternity nurse who has worked with some of the royal couple's friends.
Dixon shared in an interview with People magazine that invitations for special celebrations normally are sent out "six months prior to the event." She explained that identified attendees, as well as the party hosts, all "have busy diaries" and would need to schedule events in advance.
Given that Princess Charlotte is set to celebrate her first birthday on May 2, Dixon commented that the Duchess of Cambridge would "definitely" follow a certain party theme for the royal celebration. She also enumerated a few birthday theme examples, however, she stated that the royal mother-of-two may likely opt for a theme that will fit both girls and boys. "Maybe something gender-neutral like animals or pretty gingham cotton bunting with elegant lunch settings and canapés for the adults," Dixon said.
For Princess Charlotte's potential first birthday party venue, Dixon also mentioned that such celebrations are often held outdoors. This would also give Princess Charlotte's guests a chance to enjoy a cool breeze, a little sunshine and also move freely around the birthday venue. It would also be a perfect party setting for active toddlers such as the birthday celebrant's older brother, two-year old Prince George.
However, neither the Duke and Duchess of Cambridge nor their representatives have yet to reveal actual plans for their youngest daughter's first birthday. Royal watchers and fans would have to look forward to further news to learn more about the royal celebration.
Meanwhile, photographer Mario Testino has recently released a never-before-seen photo of the royal family during Princess Charlotte's royal christening, according to Hello magazine. He recently released the said photo to commemorate Queen Elizabeth's 90th birthday. Avid royal fans may recall that Testino was tasked to photograph special moments during the royal baby's special day held July last year.
In the picture, the Queen was seated alongside Kate who held Princess Charlotte in her arms, while Prince George sat very close to Prince William. Standing behind them were Prince Philip, Prince Charles and the Duchess of Cornwall.
© Copyright IBTimes 2023. All rights reserved.