Kate Middleton, Prince William To Dethrone Queen Elizabeth II? Palace Planning '$100 Million Coronation,' Report Says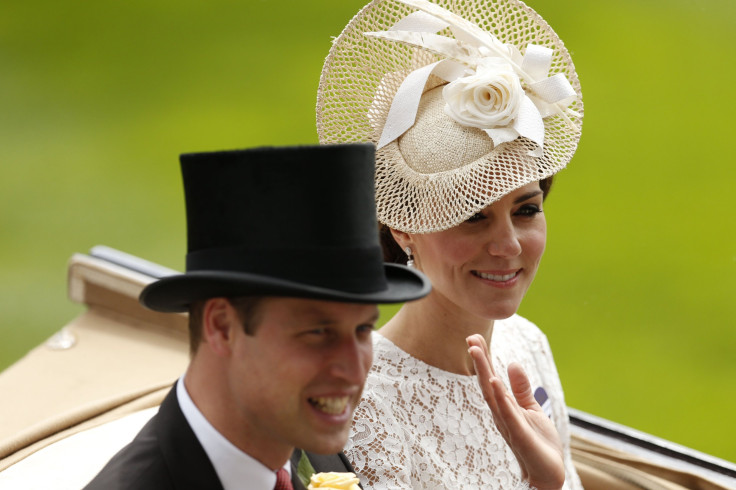 Prince William and Kate Middleton will be the next king and queen of England, a new report claimed Wednesday as rumors about Queen Elizabeth II's retirement resurfaced. According to OK! Magazine, the queen and Prince Charles are giving up the throne for the Duke and Duchess of Cambridge to succeed.
The report stated that the Buckingham palace announced a "$100 million coronation." The news comes amid growing reports that Middleton and Prince William are going through some marriage troubles.
"When the Queen passes the baton, it will be to William and his wife Duchess Kate," a source told OK! Magazine. Referring to Prince Charles, currently the next in line to the throne, the source added: "If letting William and Kate become the next king and queen is what it takes to cement the future of the monarchy, he's willing to sacrifice his own turn on the throne."
The source said that the queen is "at a point, finally, where she wants to take a step back from royal duties in favor of a more quiet life. As much joy as she has gotten from being queen, it's an extremely demanding job, and she is ready to retire.
"The Queen told her (Kate) personally that this decision is almost entirely due to her — which of course brought her to tears!" the source went on saying, "Their coronation will be the event of the century."
However, Gossip Cop debunked the report, saying that William and Middleton are not becoming the king and the queen of England.
Last month, U.K.'s Globe Magazine reported that Middleton would be taking over the throne from the queen despite her rumored pregnancy, and added that Camilla, Prince Charles' wife, got "furious" after learning about the news since she wanted to take over the royal duties from the queen.
Rumors about a feud between Middleton and the queen had also made the rounds. But none of the reports have been confirmed so far.
© Copyright IBTimes 2023. All rights reserved.