Kate Middleton, Prince William, Meghan Markle, Harry Warned Ahead Pakistan, Africa Tours
Kate Middleton, Prince William, Meghan Markle and Prince Harry are warned ahead of their upcoming royal tours.
The Duke and Duchess of Cambridge are set to visit Pakistan. Meanwhile, the Duke and Duchess of Sussex have already announced that they will have a tour in South Africa.
Prior to their respective trips, Duncan Larcombe encouraged them to put on a united front because it is the key to the future success of the monarchy. He also warned them about the implications of their scheduled royal tours.
"Harry and Meghan are going to Africa and William and Kate to Pakistan. If Harry and Meghan's trip is a success it will give them a massive boost, but if anything goes wrong they will be compared to William and Kate," Larcombe said.
"If I were advising them I would use Archie as a trump card and make sure they are photographed with him at least once, which people would love. If both trips go well, the Fab Four will be back on track, albeit it in a different format."
Royal editor Russell Myers spoke earlier and said that the future king and queen's Pakistan tour is very significant. He believed that it's the "biggest trip" in terms of the pressure that comes with it and the security aspect in the region.
He pointed out the hostile environment in Pakistan which makes it very risky for the Duke and Duchess of Cambridge. When Prince Charles and Camilla visited the country in 2006, it was fraught with security issues. Thus, Prince William and Middleton's upcoming trip would be more challenging than Prince Harry and Markle's.
There were rumors that Prince Harry would leave the royal family and take his wife and child to settle down in Africa. The Duke of Sussex had often thought of leaving the Firm and looking after animals, so some speculated that moving to Africa would be the solution.
However, according to royal biographer Angela Levin on Yahoo's "The Royal Box," Markle is unlikely to let Prince Harry do that. Also, Prince Harry is already married, he has an established family and they are very tight together. He just wants to do his own thing.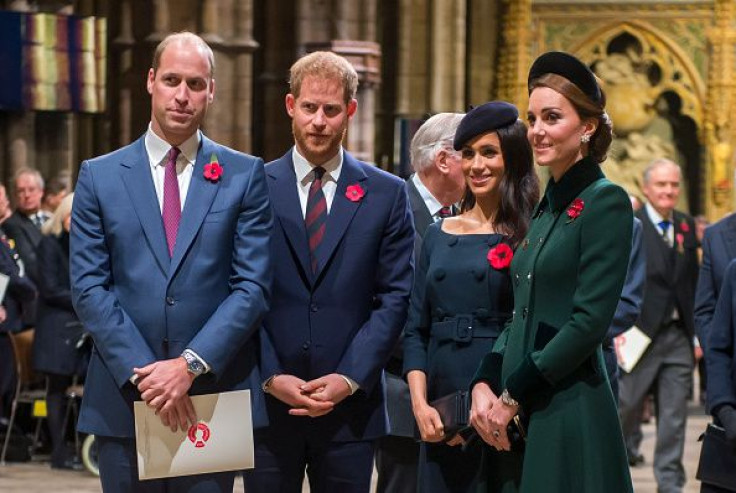 © Copyright IBTimes 2023. All rights reserved.