Kate Middleton, Prince William Shares Shocking Fact About Royals' Eating Habits
Kate Middleton and Prince William revealed a shocking fact about their eating habit.
The Duke and Duchess of Cambridge strive to live a normal life despite their status. They are surrounded by household staff. Their kids have nanny and they have cooks at home. However, they revealed that they still order takeaways.
In a newly-resurfaced interview with BBC Radio 1, Prince William and Middleton were asked if they order takeaway and the duchess answered yes. Meanwhile, Prince William said, "Absolutely!"
Prince William added that food deliveries are very important and it's "a real conundrum when it comes to pizza or curry." However, there's a catch. According to the third-in-line to the throne, they don't usually order the food and have it delivered to the palace. Instead, they have someone go and pick it up for them.
Aside from the Duke and Duchess of Cambridge, Queen Elizabeth II reportedly orders food but only when she is in Balmoral. The monarch doesn't enjoy takeaways when she's in Buckingham Palace.
When the Queen is in her Scottish retreat each summer, she is known to order from the local eateries on special occasions. An insider revealed that Her Majesty orders the same takeaway.
"She very occasionally treats herself to fish and chips when at Balmoral," a source said. "A footman is despatched to get it from the local town of Ballater."
In related news, Princess Diana's former butler Paul Burrell revealed that Princess Diana, Prince William and Prince Harry loved McDonald's. They would enjoy a Big Mac and fries and would watch "Blind Date." That's how they spent their Saturday night.
Darren McGrady, a former chef at Buckingham Palace, shared an incident when Princess Diana canceled a lunch for Prince William and Prince Harry because she wanted to take them to McDonald's. McGrady offered to make them burgers if that's what they wanted. However, the late Princess of Wales turned down his offer and said that what his boys wanted were actually the toys.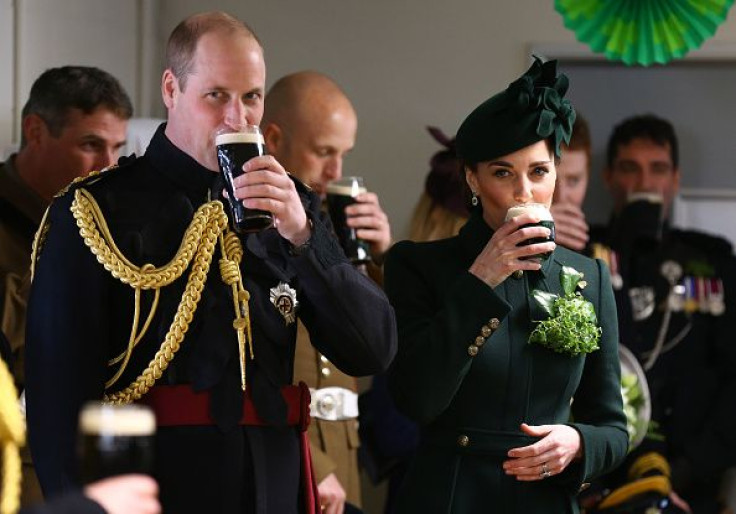 © Copyright IBTimes 2023. All rights reserved.