Kate Middleton Refuses To Wear This Color In Public
She is known for her impeccable taste in fashion and isn't afraid to wear brighter hued attire when she goes to events, but those hoping to catch Kate Middleton in one specific color may be left waiting for a while to see it.
According to a report in Express UK, while the Duchess of Cambridge has been seen in several colors and hues over the years from reds and pinks, blues and greens and even lavender, she has actually never worn the color orange, only coming close to sporting the color with a peach jacket in 2013. It's unclear why she has shied away from the color, while Queen Elizabeth, who also opts for bright hues while attending public events, has worn it.
Though it doesn't explain her decision not to wear the color during outings where she appears either alongside her husband or solo, during an appearance with the Queen, Middleton, as well as her sister-in-law, Meghan Markle, reportedly shy away from certain colors so as not to clash with her Majesty. According to a report in August on Yahoo's "The Royal Box," the two Duchesses actually confer with the Queen ahead of joint appearances to avoid a faux pas.
"it's quite normal for a private assistant of Kate's to check in with the Queen's private secretary and find out what she's wearing so you don't clash or sort of take the color that she's picked to wear that day," Omid Scobie said during an episode of the series.
That decision is why Markle notably opted to wear a cream-colored dress to offset the Queen's lime green number at their first joint engagement in 2018, while an event in 2019 saw Middleton opt for a grey ensemble that blended nicely with the Queen's light pink outfit.
Regardless of color choices, however, it's noted that the Duchess of Cambridge is often admired for her style, especially because of how it not only reflects her role within the royal family but also has an understated way of showing that she also prioritizes being a mother.
"Kate often opts for comfortable yet stylish casual attire to fit her role as a young royal and a hands-on mother," British Style Society editor Natasha Henson told Express UK. "These elements may indicate that although she is a prominent public figure, she still likes to feel relaxed yet fashionable, whether she's attending an event or enjoying a family day out."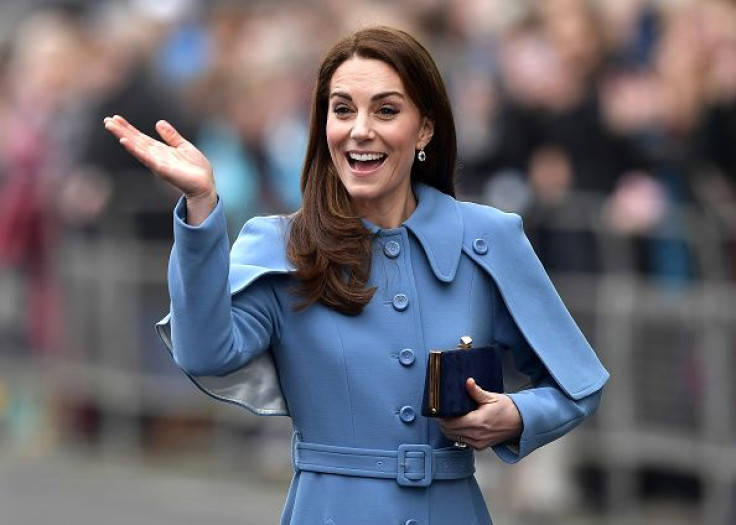 © Copyright IBTimes 2023. All rights reserved.