Kate Middleton Shocked Fans After Doing This In Public With Princess Charlotte
Kate Middleton showed the world that she is just like the rest of us.
Middleton recently made a bathroom stop at a local pub when she was caught in traffic at the notoriously busy A3 trunk road. The Duchess of Cambridge was with her daughter Princess Charlotte when this happened. The two went out of their vehicle and were accompanied by a plainclothes detective from the Royal Protection Squad, Daily Mail first reported.
The officer checked out the place before Middleton and Princess Charlotte came in. The people who were around during the rare moment were shocked to see Middleton and her daughter.
Maggie McKinney, a regular at the friendly street corner pub was very surprised to see Middleton and Princess Charlotte. She said they really nice.
"I was sitting in my usual chair and when I looked up I saw Kate Middleton, I mean the Duchess of Cambridge and her daughter Princess Charlotte," she told the publication. "The little kiddie just trotted in with her mum, went to the toilet and then trotted out. They could not have been in the pub for more than ten minutes."
"Someone went up to the bar and asked if the wee girl could go to the toilet and then in they came," she added.
"They seem very nice, totally normal. Princess Kate was holding her daughter's hand. Princess Charlotte was just any other little girl."
The incident convinced many that the royals are no different than the general masses when it comes to attending to children's needs. "It just goes to show that the royals are like any other family. When your kid needs to go to the loo, they got to go!" one onlooker said.
Middleton and Princess Charlotte enjoyed some bonding time last week. The mother and daughter watched a rehearsal of the Royal Ballet's production of "The Nutcracker" at the Royal Opera House in London. The palace didn't announce the said outing, so many believed that it was meant to be private.
In related news, the Duke and Duchess of Cambridge hosted a Christmas party for the RAF personnel and their family earlier this week. However, Prince William and Middleton didn't take their children Prince George, Princess Charlotte and Prince Louis to the celebration for a reason.
"Because I can't do this and look after the children," Prince William explained.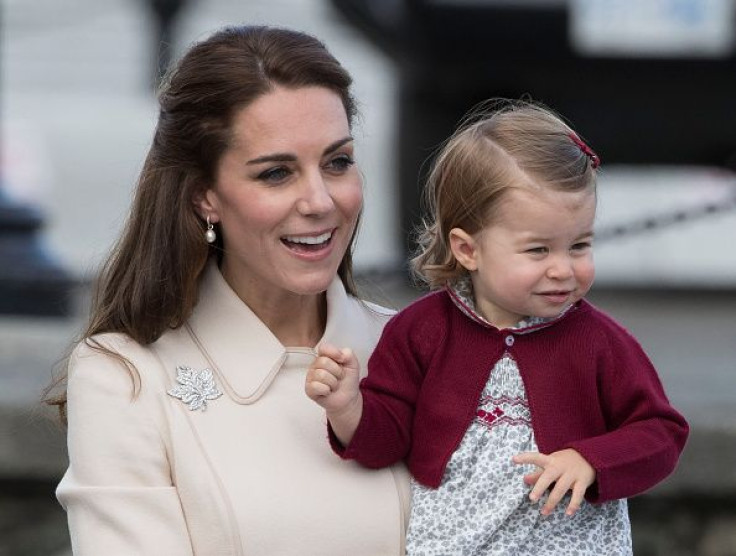 © Copyright IBTimes 2023. All rights reserved.