Kate Middleton Insulted Queen Elizabeth During Prince William Royal Wedding, Expert Says
Kate Middleton missed doing something on her big day that a royal etiquette expert considered insulting to the Queen.
In Netflix's documentary "The Royals," British etiquette expert noticed how Middleton forgot to curtsy to Queen Elizabeth II on her way to the aisle. "The bride actually has to curtsy to the Queen when she gets to where the Queen is sitting, and Catherine Middleton forgot to do this when she was walking up the aisle," Henson said.
However, Henson said that Middleton managed to save herself. According to him, the Duchess of Cambridge "did do it on the way out."
Henson noted that royal protocol is very important at a royal wedding. He added that Meghan Markle seemed to have learned from Middleton's mistake and was eager to not do the same.
"Protocol is so important and that's everything from who arrives when the order they arrive in, obviously the bride is the last person to arrive, but the guest who arrives last is the Queen," he added.
Aside from forgetting to curtsy to the Queen on her big day, Middleton reportedly snubbed the Queen by not following the recommended hairstyle for royal weddings. Initially, Middleton was asked to style her hair into the traditional up-do. However, the bride was not so down with the idea, so she did not follow the suggestion.
"Royal sources tell me that the royals indicated very strongly to Kate that they would prefer her to wear her hair up for this very special occasion. However, Kate had her heart set on wearing her hair down with long flowing curls, which is her favorite way to wear it, and actually, William's favorite as well," Ashley Pearson said on "William & Kate: The Journey."
Middleton ended up vaguely compromising with a half-up hairdo. Despite what happened during the Duke and Duchess of Cambridge's royal wedding, Middleton has the Queen's support. In fact, the monarch is reportedly very fond of her.
According to Pearson, Her Majesty likes Middleton's "middle-class values." The Queen is also impressed that "she's close to her family."
"Kate has never tried to garner extra attention for herself. There's nothing flashy or showy," Pearson added.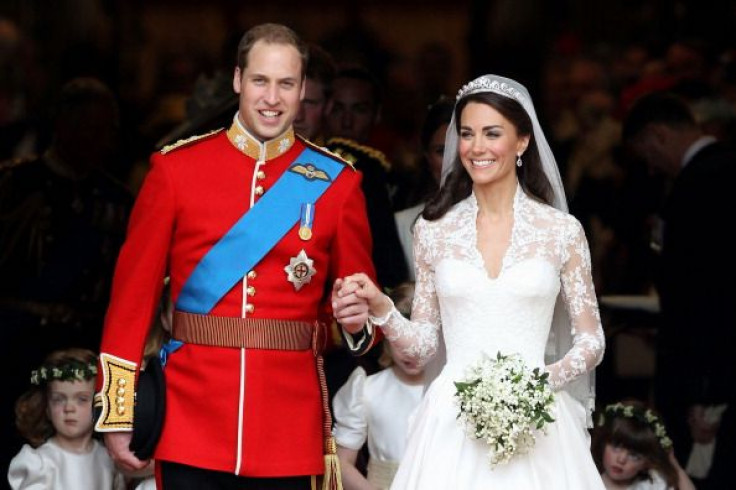 © Copyright IBTimes 2023. All rights reserved.