Kate Middleton Slammed For Pristine Look Just Hours After Delivery: 'Not Inspiring'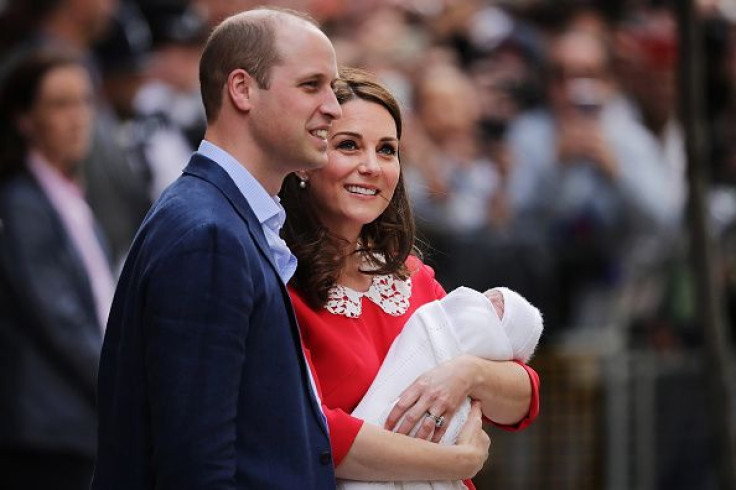 Kate Middleton may have given a misleading picture of new moms when she stepped out just hours after giving birth in a pristine look.
On Monday, the Duchess of Cambridge gave birth to her third child with Prince William. Middleton is known for making speedy hospital exits following her delivery. In fact, she was in and out of the hospital within 12 hours when delivered Prince George and Princess Charlotte in 2013 and 2015, respectively.
So, it was not surprising to see Middleton back on her feet immediately after the arrival of her third son. The Duchess stepped out seven hours after her delivery for her newborn's public debut with Prince William. During the said sighting, Middleton looked fresh and pristine, which did not sit well with other moms.
According to radio host Meshel Laurie, Middleton's immaculate look is giving new moms pressure to look as good after giving birth. She condemned the Duchess for giving an "unrealistic message."
"You know what I find troubling is all those young women saying 'Oh, it's inspiring," Laurie said on Australian TV programme "The Project." "That's not inspiring!"
"You know what would be inspiring? If when they came in her room and said 'Alright mate, up you get, hair and makeup, let's get out there' she said 'Don't be any idiot, get out! I've just had a baby!" Laurie continued.
Many women criticized Middleton for looking camera-ready just hours after delivery. A number of them believed that it's unrealistic to look as pristine when one just gave birth hours ago.
"I'm sure people will shoot me down for saying this- but what sort of an unrealistic message is Kate putting out to new mums & how much pressure was she put under to step out looking so glamorous(& in heels) after just giving birth?! #unrealistic #royalbaby #poorrolemodel," Krysta Louise wrote.
"How does Kate Middleton do it??? Giving birth and then hours later walking outside to show the press looking amazing as heck????" another user added.
Multi-award winning TV and radio host Katy Hill also reacted of Middleton's photo. According to her, the Duchess' look was not the one she expected from new moms. She asked her followers: "How did you look when YOU left hospital? What 'expectations' are you currently living under that you could live OUTSIDE?!"
While a number criticized Middleton's look, some opted to understand her. A number defended the Duchess for her choice of presenting herself that way in public.
"It's a woman's choice! Dress up, dress down. Her choice!" one user commented.
"Have you ever thought that just maybe she happens to be a mother that recovers from child birth very quick,like millions of women do?" Pete Sullivan wrote. "Jealousy springs to mind!"
What do you think of Middleton's look just hours after giving birth? Is it what you are expecting from a Duchess? Drop a comment below.
© Copyright IBTimes 2023. All rights reserved.