Kate Middleton Stuns In Green Beulah Dress During Family Charity Visit [PHOTOS]
Kate Middleton's latest outfit not only looks gorgeous, but it also sends a positive message.
On Tuesday, the Duchess of Cambridge, 37, paid a visit to the Family Action charity, which is based in Forest Hill near Lewisham, south London. The charity aims to provide help for children and families in the area.
Middleton, who has made the well-being and mental health of children the center of her charity work, will soon launch a new helpline called FamilyLine for the charity's 150th anniversary. With the help of volunteers from across the UK, this free line will provide support for parents and carers virtually via telephone calls, text messaging and email, according to this Kensington Palace tweet.
For the outing, Middleton donned a £550 ($712) bespoke pine green belted dress from Beulah, a luxury London brand, according to Harper's Bazaar. The ethical label is owned by Lavinia Brennan and family friend Lady Natasha Rufus Isaacs, who is also the daughter of the Marquess of Reading. Beulah helps victims of sex trafficking in India find a new way of life by providing support, according to the company's Facebook page.
Middleton paired the gorgeous Beulah dress wih an olive suede clutch bag and matching court heels. She accessorized with Kiki McDonough earrings that cost £1,400. Middleton opted for nude tights for the look rather than her usual opaque style and went without a coat despite the January chilly temperatures. Check out photos of Middleton's outfit below.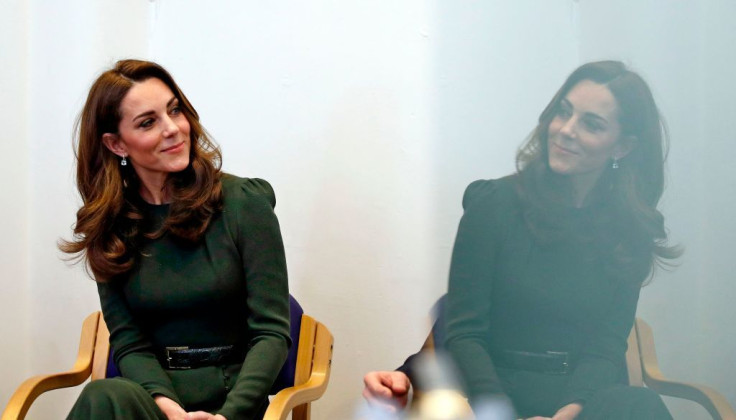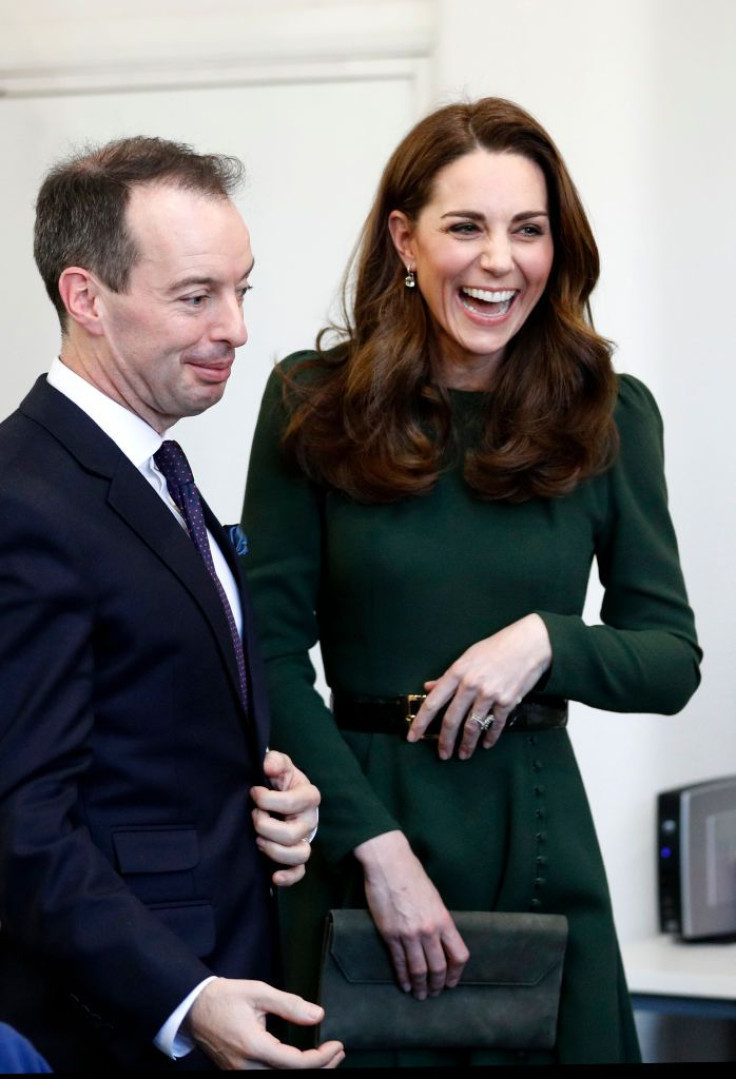 Meanwhile, during Middleton's visit to Family Action, she will reportedly meet with various individuals connected to the charity, including families who are being supported by the charity, people who volunteered for the FamilyLine service and young carers. Middleton will also be getting a front row seat for the screening of the "Family Monsters" campaign film, which was made as part of the charity's 150th anniversary.
The campaign focuses on the "monsters" that many families encounter like addiction, debt, relationship issues, lack of time together and mental health issues.

"We are so grateful to the Duchess of Cambridge for visiting Family Action's services today, for her interest in our work and addressing family pressures and for officially launching Family Line," Holmes said via Daily Mail. "The Duchess's support will encourage many more families to talk about their 'family monsters.'"
Middleton's Beulah dress is a startling contrast to her outfit during her recent visit to King Henry's Walk Garden in the London borough of Islington. For the outing, Middleton donned an olive green tweed sports jacket from Dubarry, matching pants and Chloe "See" boots.
Her outfit was very appropriate as Middleton spent her time there doing a number of hands-on activities such as making pizzas, building bird boxes and attending a winter planting workshop.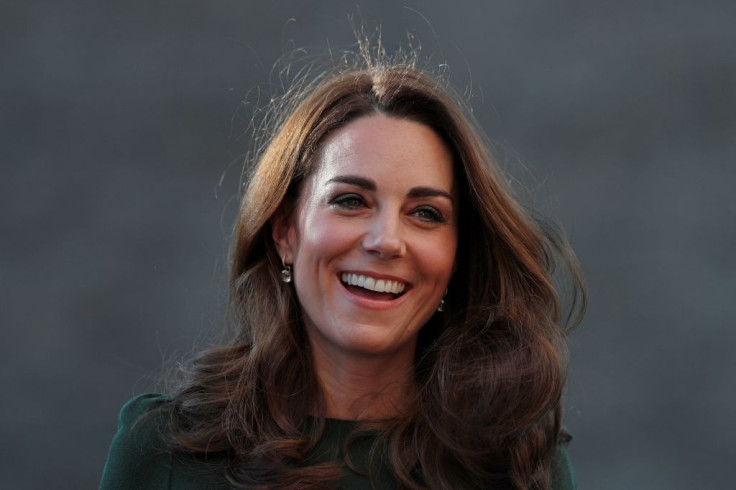 © Copyright IBTimes 2023. All rights reserved.