Kate Middleton Wore 'Re-Imagined' Vintage Jewelry To Princess Charlotte's Christening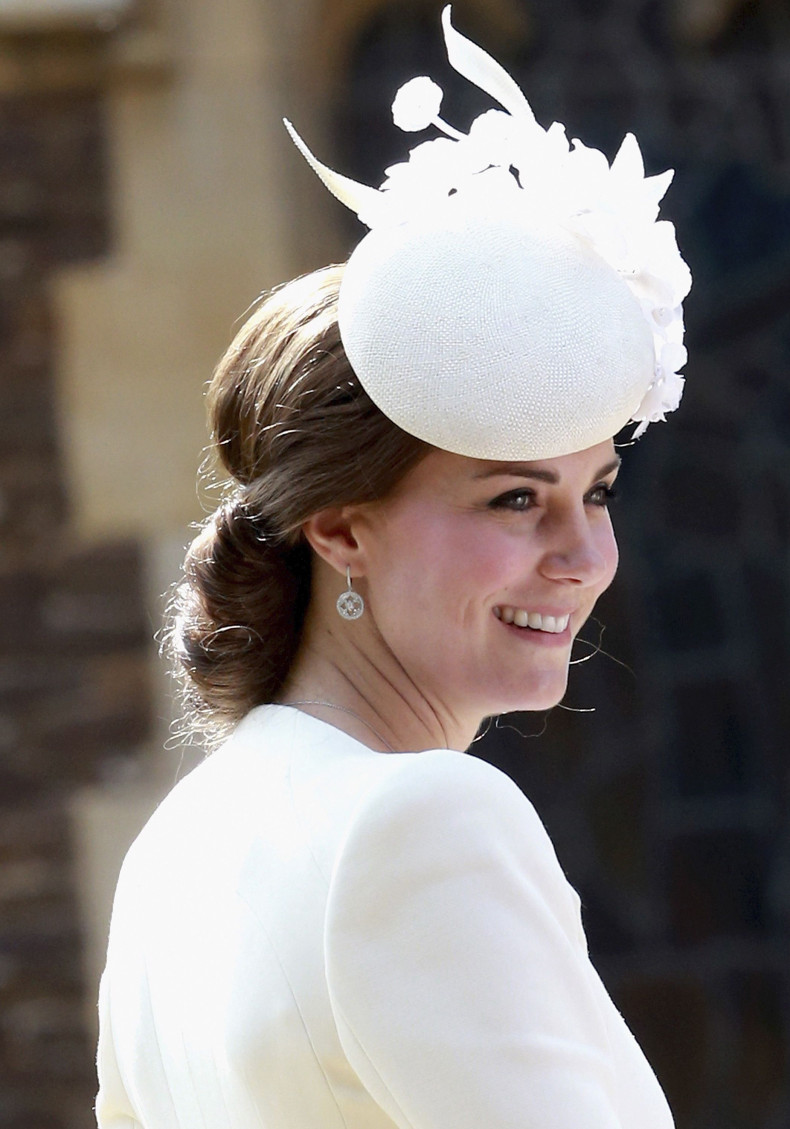 Kate Middleton was inspired by vintage pieces of jewelry in selecting what she wore for daughter Princess Charlotte's christening. The Duchess of Cambridge wore "re-imagined" jewelry for the ceremony. It has been said she was interested in embracing a pastiche "exotic motif" with her accessory choices, People reported.
The 2-month-old's christening was the perfect blend of old and new. The modern elements included Kate's bespoke white Alexander McQueen coat dress and her favorite pair of matching court shoes. There was a vintage buggy (1950s Millsons baby carriage) in which the little princess was pushed by her mom to the church. The same pram was used by Queen Elizabeth II 50 years ago for her two younger children. Even Prince George's outfit echoed of one his father wore in the 1980s.
The traditional and modern theme of the baptism reflected how "everything old becomes new again." Kate pulled off a 1950s-style beret hat from British milliner Jane Taylor worn with a retro low bun hairstyle. The 33-year-old British royal's seemingly modern and glam white gold and diamond earrings and pendant also had a rich past, steeped in history.
"The inspiration for those came from some pieces that the brand originally created in the 1920s for the Empress of Siam. We've re-imagined them for the 21st century and of course it's very nice that they have been worn by one of our royals," said Elizabeth Galton, creative director of Mappin & Webb Jewellery. She said the $8,100 set featured an "exotic motif."
Mappin & Webb have a long relationship with the royal family. The company was given its first royal warrant in 1897 by Queen Victoria. Galton said Mappin & Webb has been catering to royal households worldwide since 1775 when the brand was founded, and has served five successive monarchs. But, she declined to comment on whether the pieces were a gift or chosen by Kate herself.
She added the company's modern day clients look for designs with a sense of nostalgia. And these pieces become heirlooms, she added. Galton said Kate's cleverly chosen pieces were made by Mappin & Webb's craftsman, who was appointed crown jeweler in 2012.
© Copyright IBTimes 2022. All rights reserved.