Kate Middleton's Brother James Pays Tribute To Her On International Women's Day
KEY POINTS
James Middleton shared a snap of his wife Alizée surrounded by their dogs to mark International Women's Day
He said he was surrounded by "incredible" women, including his wife, mother, sisters, friends and colleagues
James gave his sister Kate Middleton and Prince William a puppy when his dog Luna had a litter of six cocker spaniel puppies
Kate Middleton received a sweet tribute from her younger brother, James Middleton, to mark International Women's Day.
On Tuesday, James shared on Instagram a photo of his wife, Alizée Thevenet, feeding a baby goat while surrounded by the couple's dogs. Alongside the image, he wrote a sweet tribute to the women in his life, including his older sister Kate, younger sister Pippa Middleton and mother Carole Middleton.
"Celebrating International Women's Day through our love of dogs, because they are [women's] best friend too," he wrote.
James continued, "I am fortunate to be surrounded by incredible women, my wife, my mother, my sisters, my friends, my colleagues and many more who inspire me every day. Happy International Women's Day."
The Middleton family shares a tight bond, and the three siblings have long supported one another.
"The Middletons were an exceptionally close family, and Carole and Mike enjoyed the vibrancy of their children, the stories and noise and laughter," royal biographer Katie Nicholl wrote in her 2013 book "Kate: The Future Queen," according to E! News.
Growing up, the Middleton siblings "had such drive and were very competitive, particularly Pippa, but never against each other," Denise Allford, who coached the sisters in sports, told Nicholl. "They were very much a team."
Rumors that Kate and her younger brother James had a rift later surfaced as the two were rarely seen spending time together outside of milestone events, unlike the duchess and Pippa.
However, James later clarified that they did not hang out that much publicly because he was on a different journey than his sisters.
"I lead a separate life to them," he told Tatler. "If there's interest in me, great. If there's interest in me because of them, that's different."
In recent years, James has opened up about how his family has been his support system during his battle with depression. He spent almost a year in cognitive behavioral therapy, sometimes attending sessions with his family, including the Duchess of Cambridge.
"That was so important because that helped them understand me and how my mind was working. And I think the way the therapy helped me was that I didn't need my family to say, 'What can we do?' The only thing they could do was just come to some of the therapy sessions to start to understand," he told The Telegraph in 2019.
James also gifted Kate, Prince William and their three children, Prince George, Princess Charlotte and Prince Louis, a puppy when his dog Luna had a litter of six cocker spaniel puppies in 2020.
James gave them the puppy before Prince William and Middleton's dog, Lupo, died in November that year, People reported.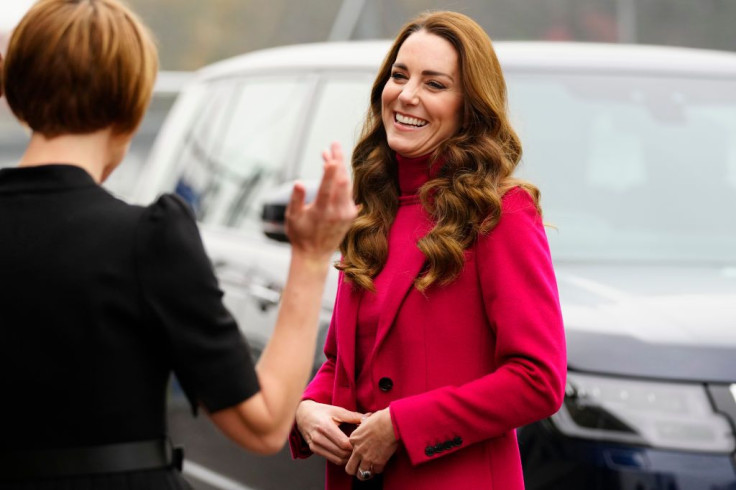 © Copyright IBTimes 2023. All rights reserved.