Kate Middleton's 'Crippling Fear' That Holds Her Back From Her Full Potential
Kate Middleton always seems to be doing something in terms of fulfilling her royal duties as the Duchess of Cambridge. Not only has she started "prepping to be queen," but she has also been granted special permission by Queen Elizabeth II herself to do something special while visiting Balmoral. However, a royal expert believes that Kate could be doing something in particular that would make her public engagements a bit easier.
According to Express, Camilla Tominey brought light to the fact that she believes the Duchess carries quite a burden.
READ: Kate Middleton, Duchess Of Cambridge Might Not Become The Queen After All
"I think it's difficult for Kate individually, because she's intrinsically quite shy. I think she could do herself more credit by speaking more," the expert revealed, adding that she believes Kate has a "crippling fear of public speaking." Tominey also shared that because princesses are expected to be modern and "very 21st century," they need to not only be seen but also heard.
Even though the Duchess may struggle with public speaking she continues to make her voice heard in other ways, as witnessed during the times when she "courted controversy" by breaking royal rules.
As for what Prince William and Kate Middleton have planned in the near future, the two are set to embark on a royal tour of Pakistan. This would be the first trip to the country for the royal couple. However, the trip has concerned quite a few around the Duke and Duchess as some have called it the "most high-risk Royal tour in years."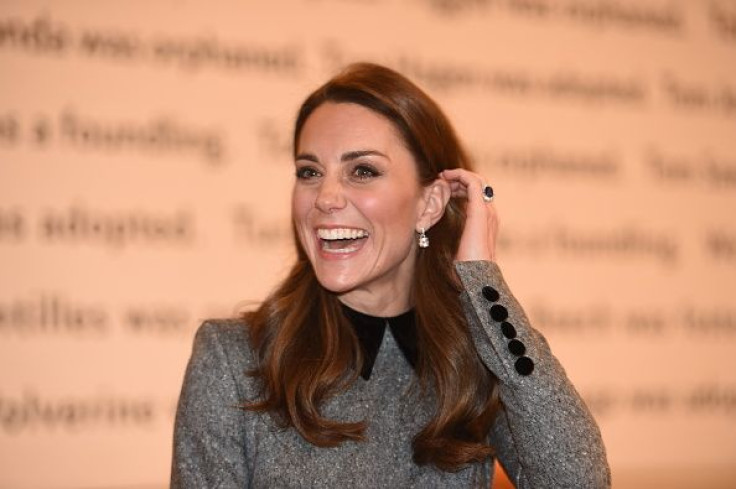 © Copyright IBTimes 2023. All rights reserved.