Kate Middleton's Daughter Princess Charlotte Worth $3.6 Billion Across Her Lifetime
Princess Charlotte is expected to be worth billions across her lifetime.
Prince William and Kate Middleton's only daughter is only 4 years old, but the Princess Charlotte effect has already begun shortly after she was born. Just like the Duchess of Cambridge, Princess Charlotte is a style-setter because whatever she wears tend to become sold out or in demand.
According to experts at Brand Finance, Princess Charlotte will be worth over $3.6 billion to the U.K. economy across her lifetime, Express reported.
When Princess Charlotte's photo wearing pink booties for a family skiing holiday in 2016 was released, kids retailer My1styears.com experienced a 97 percent increase in sales of a similar style. A representative from another online childrenswear shop Alex and Alexa said that they also experienced the same.
"Demand for items Princess Charlotte wears will surge massively on our site," the spokesperson said.
"We saw an increase in customers searching for pale pink cardigans and floral dresses after the first shots of Princess Charlotte were released last year and this grew again after the release of the adorable shot of The Queen with her grandchildren."
Princess Charlotte's effect is not exclusive to the U.K. alone. Spanish childrenswear label M&H also attested to the Princess Charlotte effect. According to Margarita Pato they experienced the same increase in sales after Princess Charlotte wore their designs.
"Princess Charlotte wearing two of our floral dresses has had a huge impact on our brand," Pato said.
"It's especially important for medium sized brands like us - we only have five stores in Spain."
In related news, Prince William and Middleton brought Prince George and Princess Charlotte last week for the King's Cup regatta. The little princess made the crowd laugh when she stuck her tongue out.
Netizens wondered if Middleton reacted appropriately with her daughter's antics. The Duchess of Cambridge laughed when Princess Charlotte wagged her tongue when told to greet the crowd. Many felt that Middleton's reaction was normal and what Princess Charlotte did was also normal for her age.
However, according to body language expert Judi James, Middleton's mom, Carole, wasn't as amused. In fact, she looked as though she was "thinking of nipping this playful naughtiness in the bud."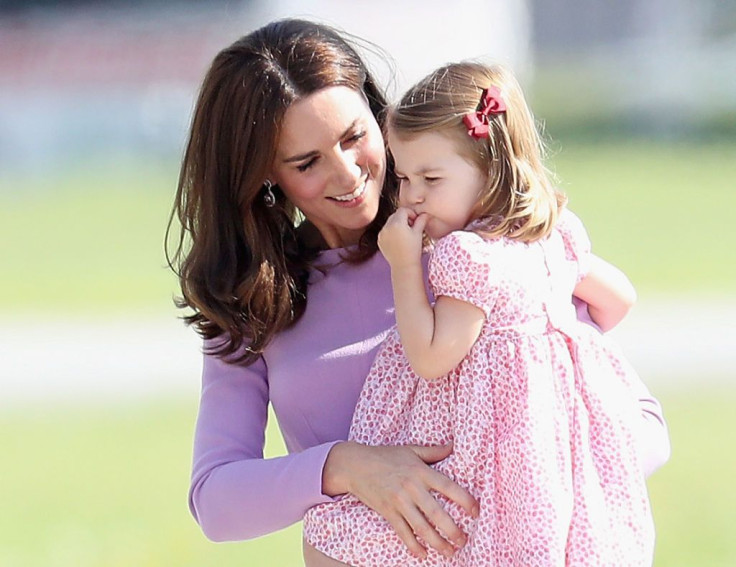 © Copyright IBTimes 2023. All rights reserved.