Kate Middleton's Fedora Receives Different Reactions After Duchess Was Compared To Robin Hood
KEY POINTS
Kate Middleton wears fedora hat to church
Kate Middleton's new look received different reactions from royal fans
Kate Middleton wore matching coats with Queen Elizabeth
Kate Middleton seemingly donned a new look when she attended a church service with Prince William and the other members of the royal family.
The Duchess of Cambridge stunned in her brown and purple coat, which she paired with her blue fedora. Middleton's hat was designed by Hicks & Brown, and it is adorned with pheasant feathers.
Middleton's parents, Carole and Michael Middleton, also attended the church service last Sunday. Queen Elizabeth was also there, and she wore a matching purple coat with the Duchess of Cambridge.
On Twitter, Middleton's fans raved about her recent outfit to church.
"This is the Kate style I've missed! It's so her. 2020 has its new 'beat this' look already. And thank you for sharing about your mom. Sending prayers," Twitter user @3435mom said.
"Stunning look," Twitter user @cadimamartins said.
"Kate Middleton beautiful family. Smart, sweet, and just plain royal look to them all. Love you kids!" Twitter user @LoulaRuth said.
However, some royal fans were not also pleased with what Middleton wore, and they also criticized her aging appearance. Others also mentioned Prince William's rumored mistress, Rose Hanbury.
"Interestingly, Kate and Pippa are near the same age, yet Pippa always looks amazing while Kate has morphed into a 1950s matron. Very sad to see such a transformation," Twitter user @jill_55writer said.
"I guess this was done to dispel the affair rumors of Will & Rose. And look, the Middletons are present again at Sunday service. When Doria was invited nasty comments were made," Twitter user @geegeejp said.
Meanwhile, this isn't the only time that the Duchess of Cambridge was criticized for her choice of clothing. Last Christmas, some netizens likened her to Robin Hood after she was photographed wearing a thick faux fur coat and green hat.
"What in the name of Robin Hood costume is #KateMiddleton #DuchessOfCambridge wearing? This is an awful outfit – it's making my eyes hurt," Twitter user @bee_well_life said.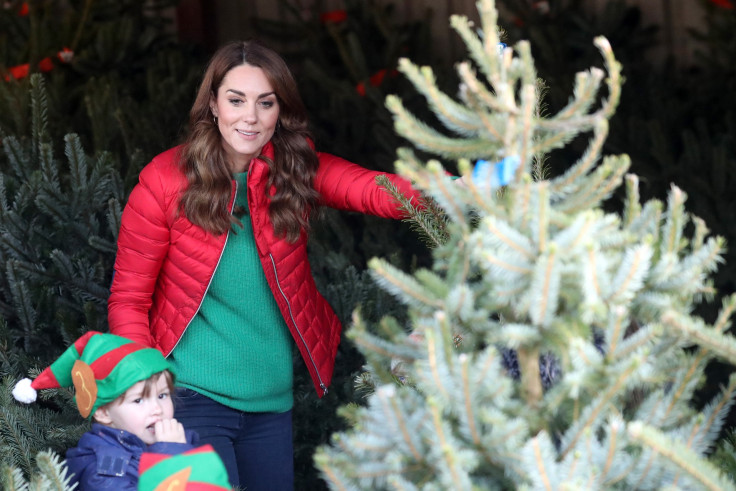 © Copyright IBTimes 2023. All rights reserved.