Kate Middleton's Former Fitness Expert Shares Post-Baby Weight Loss Secrets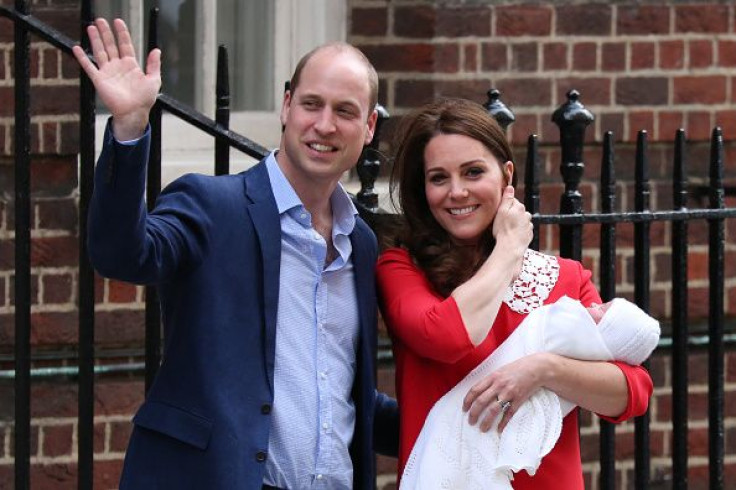 Kate Middleton's former fitness expert shared some tips on how to lose the extra pounds gained during pregnancy.
The Duchess of Cambridge, who gave birth to her youngest child Prince Louis on April 23, had a speedy recovery and even looked pristine just hours after her delivery. This is nothing new for Middleton, who regained her pre-baby figure just months after delivering Prince George and Princess Charlotte as well. But what is her secret?
According to fitness and wellness expert Louise Parker, post-pregnancy weight loss has more to do with one's dedication. She added that while it's important for new moms to work out, they should not engage in high-intensity routines.
"It's about taking good care of yourself — living well," Parker told People. "Exercise is important, but there's no need for long, high-intensity workouts."
"I don't believe in really grueling workouts, especially if you're post-natal," she added. "Anything too aggressive can really exacerbate any anxiety. They need to be challenged but build up slowly."
Parker recommends that new moms work on their posture. "Your posture needs a lot of auto-correction after pregnancy, so make sure you are opening up your chest, strengthening your upper back and your core," she said.
"It's a really effective way of training because it means you are toning and burning fat at the same time. Instead of doing a normal squat, we'll have you doing something with your arms or a side kick to work the smaller muscles," she continued.
The expert understands that finding time to exercise can be tough, especially when there's a little one to look after. however, she believes that doing a little every day is already a good approach to wellness.
"Consistency over severity is always better," she said.
As for new moms' nutrition, she recommends that they eat three meals and have two snacks a day. She also suggests eliminating white carbs completely until one reaches her goal.
In related news, Middleton is expected to attend Prince Harry and Meghan Markle's royal wedding on Saturday at St. George's Chapel at Windsor Castle. However, she will not bring Prince Louis along to the event for the sake of the little one's health. This is also to ensure that the attention would be focused on the bride and groom and not on the youngest member of the royal family.
The duchess was not given any role at the royal wedding. According to royal commentator Richard Fitzwilliams, this is just appropriate.
"It is pivotal in any wedding that nothing overshadows the bride and groom," Fitzwilliams said. "Kate is the future Queen Consort and it would not be appropriate for her to play a subsidiary role either. Even at her sister Pippa's wedding she was not Maid of Honour as Pippa so memorably was at hers."
© Copyright IBTimes 2023. All rights reserved.