Meghan Markle Wasn't Called 'Well-Beloved' Like Kate Middleton For This Reason
Queen Elizabeth II has a reason why she did not address Meghan Markle and Kate Middleton in the same way in her official wedding consent letter.
The Queen has released a written statement approving of Prince Harry and Markle's wedding. Buckingham Palace shared the first images of the Instrument of Consent, a handwritten document that records Queen Elizabeth's formal consent to the couple, who will be getting married on Saturday.
"NOW KNOW YE that We have consented and do by these Presents signify Our Consent to the contracting of Matrimony between Our Most Dearly Beloved Grandson Prince Henry Charles Albert David of Wales, K.C.V.O., and Rachel Meghan Markle," the statement read.
Many have wondered why the monarch didn't address Markle as "our trusty and well-beloved" like she did the Duchess of Cambridge in her letter for the latter and Prince William. According to a Buckingham Palace spokesperson, the term is only used for United Kingdom citizens, so it does not apply to the "Horrible Bosses" star.
"Our understanding is that 'trusty and well-beloved' is customarily used for citizens of the UK and Commonwealth Realms, this is why she was not referred to by this term," the spokesperson explained to Femail.
Etiquette expert William Hanson agreed that the content of the Queen's letter of consent is not a snub to the future royal. He explained that this had more to do with Markle's citizenship.
"It's not a snub towards Mehgan Markle and people shouldn't read into this. It's simply the fact that she isn't British. If her citizenship application had been accepted already then I'm sure that phrase would have been included," Hanson told the publication.
"It's just an ancient form of protocol which to some it can look archaic but it is following precedent," the expert continued. "I don't think Meghan is going to be crying into her cornflakes about this- I'm sure she has much bigger things to think about at this time."
Prince Harry and Meghan Markle are tying the knot on May 19 at St. George's Chapel at Windsor Castle. They will have a carriage procession after the ceremony.
However, the couple is strict when it comes to the media. The couple has only invited one reporter and four photojournalists. According to Duncan Larcombe, the groom-to-be is not a fan of the press.
"Harry's attitude towards the press is he doesn't like the press," said Larcombe, who covered Prince Harry for over a decade as The Sun's royal editor. "The chance of leaving journalists out in the street for the royal wedding is a gift for him."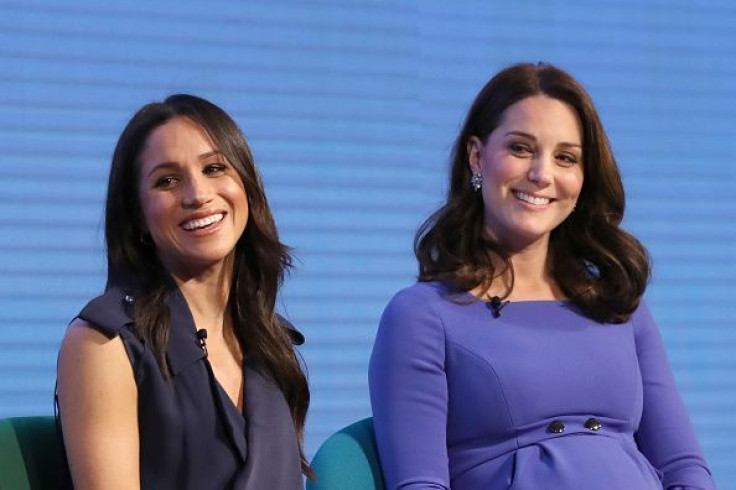 © Copyright IBTimes 2023. All rights reserved.