Kate Middleton's Friend Reveals 'Every Boy In School Fancied' Duchess
A number of Kate Middleton's schoolmates had a crush on her, according to one of her pals.
The Duchess of Cambridge has come a long way after joining the royal family. Nowadays, Middleton is the picture of confidence. But according to her friend, she may have had a lot of practice with being the center of attention. When she was still in college, there were apparently a number of boys who "fancied" Prince William's wife.
"Every boy in school fancied her rotten," Middleton's friend Gemma Williamson revealed.
According to Williamson, Middleton started out having very little confidence in herself. However, she later became popular with boys due to her involvement in sports. Middleton impressed many by joining hockey and cross-country running.
It's not surprising that Middleton's enthusiasm for sports made her more attractive to boys. Camilla Parker Bowles was apparently also considered a "boy magnet," not because she was a beauty, but because she's good in things that boys do.
Jessica Jayne, author of "The Duchess of Cornwall: Camilla's Story and Secrets," claimed that Prince Charles' second wife "wasn't blessed with the good looks, but made up for it with her earthy sexuality that attracted the boys to her." She enjoyed riding, hunting and jumping. She can also easily relate to subjects that interest boys like fishing, sports and hunting. These characteristics intrigued some men who found it attractive in a woman.
Although unlike Camilla, Middleton's beauty is undeniable. No one has ever considered Middleton ugly. Middleton's growing confidence became apparent when she agreed to walk in a fashion show in a see-through dress. Katie Nicholl claimed in her book, "The Making Of A Royal Romance," that it was at that moment that Prince William realized that she was hot.
Prince William was reportedly very fascinated with the brunette after the fashion show. In fact, he told her that she was a "knockout that night." Prince William also attempted to kiss Middleton after the event when they were left alone. However, the duchess reportedly pulled away because the royal had been cold towards her in the past.
Meanwhile, Prince William and Middleton just reunited with Prince Harry and Meghan Markle earlier this week for the royals' Christmas Day service. However, there was a video where the Duke of Cambridge seemed to snub the Duchess of Sussex that triggered rumors that Prince William and Markle have a rift. Netizens were quick to defend Prince William by insisting that he didn't snub his sister-in-law and that he was just fixing his scarf.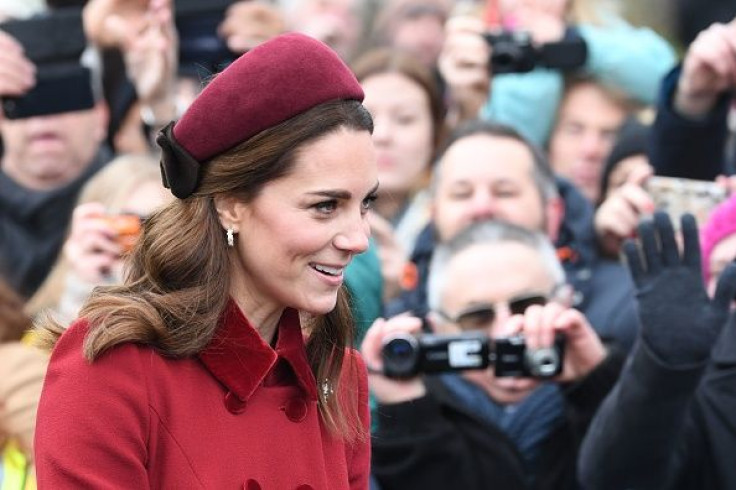 © Copyright IBTimes 2023. All rights reserved.