Kate Middleton's Parents Accused Of 'Cashing In' On Meghan Markle's Birthday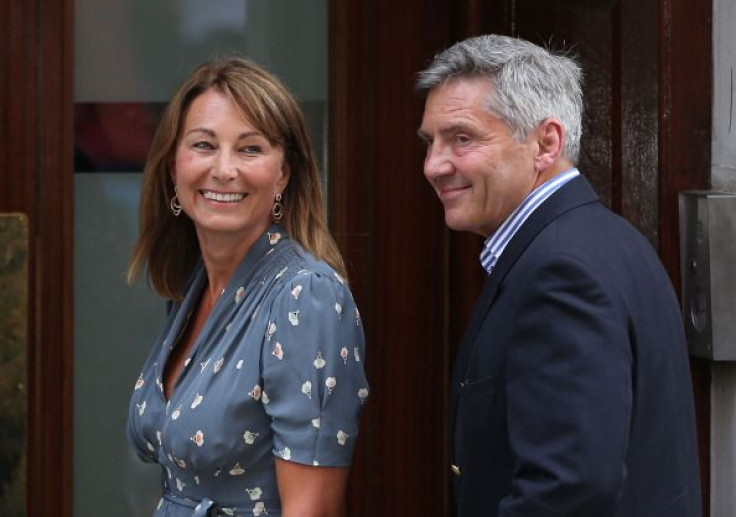 Kate Middleton's parents are accused of cashing in on Meghan Markle's birthday.
Carole and Michael Middleton own a company called Party Pieces. Royal fans notice that their business has been flogging personalized goodies as the Duchess of Sussex's birthday approaches.
In fact, Daily Star shared a snap of a promotion from the Party Pieces website. It features a colorful banner with a personalized message for the celebrant that read: "Happy 18th Birthday Megan."
The publication noted that the banner uses a similar name to the new duchess except that it was spelled without an "h."
"Our wide range of personalised photo banners are perfect for girls and boys birthday parties," the ad continued. "Add a personal touch by adding a name and age or write your own custom message and a photo of the special birthday boy or girl."
This is not the first time that the Duchess of Cambridge's parents were accused of cashing in on Markle. Prior to Prince Harry and Markle's royal wedding, they also sold wedding decors.
Since the Duke and Duchess of Sussex's big day was considered a national celebration, Party Pieces stocked up on everything from Union Jack flats to confetti. They also offer personalized Union Jack banner, bowler hat, fabric waving flags, umbrella, fluffy head boppers and more.
"Complete the look with this fun Union Jack Bowler Hat. Ideal for national celebrations, you can show off your British style with this hilarious hat. Great for taking some funny photos and showing off your national pride!" the description of the Union Jack bowler hat read.
In related news, Middleton and Markle's friendship continues to grow. In fact, according to Robert Lacey, a historical consultant of "The Crown," Middleton and Queen Elizabeth II are among Markle's closest friends at the time.
"What's characterized these months are the two great relationships that she has struck up with the Queen and with Catherine," Lacey told People. "They seem to be her closest friends and partners in the official set-up."
It was also reported earlier that Middleton has gone out of her way just to help Prince Harry's wife. In return, Markle is grateful for her sister-in-law's effort.
"Kate is different to Meghan in many ways, but she has made great strides to help Meghan settle in," the source said.
© Copyright IBTimes 2023. All rights reserved.