Kate Middleton's Skid Row Artwork: How Much Would it Sell for?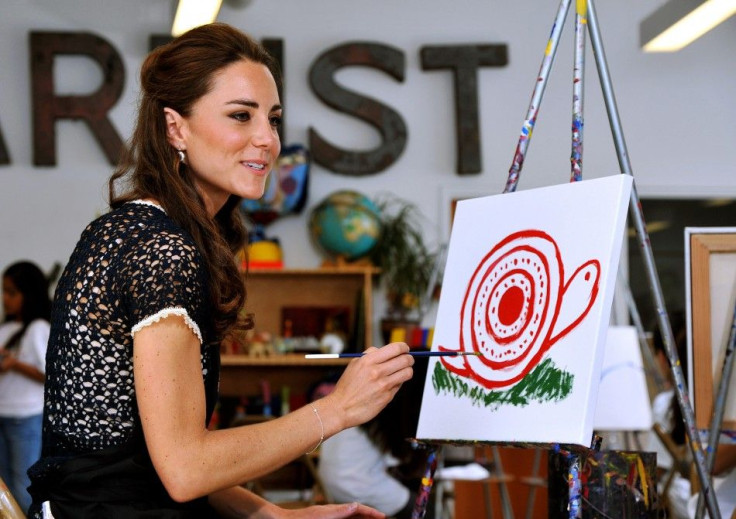 When Catherine, the Duchess of Cambridge, and her Prince, William of Wales, attended the Inner-City Arts club in Los Angeles, Kate painted a picture of a snail, and although the painting may not be worth a 1,000 words, it might be worth over $1,000 one day.
The Art History major may not be the next Georgia O'Keeffe or Frida Kahlo, but her simple snail was perfect for the occasion, not outshining any of the childrens artwork, and proved that she has a bit of a playful side.
Earlier this year, a midnight-blue dress, worn by Princess Diana on the night John Travolta took her for a spin on the dance floor during a 1985 White House state dinner sold for $821,000. And although Kate's snail is a modest attempt at a work of art, her snail might one day prove to be worth a large sum of money.
Tell us what you would pay to hang Kate's art on your's or your child's wall in the comments below.
© Copyright IBTimes 2023. All rights reserved.