Kate Middleton's Year Is 2019, Duchess 'Very Popular' For These Qualities
This year is Kate Middleton's year, according to one author.
Royal biographer Claudia Joseph feels that 2019 is the Duchess of Cambridge's year because "she looks happy, in control and there's a new confidence about her." Joseph also pointed out how the Queen recognized Middleton as well as her achievements as a mom.
"I think Kate seems much happier than a year ago. She has three lovely children, has been honored by the Queen for her hard work and is really well liked not just here but around the world," Joseph told Vanity Fair.
For her, Prince William's wife is like the girl next door in how she dresses herself to how she behaves and interacts with the people on engagements. She also stressed how the future queen consort is very "likeable and relatable" the traits which make her "very popular." Queen Elizabeth II, herself, is a fan of the duchess.
"The Queen is a fan," Joseph said. "Kate is unflappable. Her mantra is very like the Queen's keep calm and carry on approach in life, and she has the added benefit of making the Royal Family seem almost normal and in touch."
Aside from their similar mantra, the monarch was reportedly fond of the duchess because of her attitude. Royal reporter Ashley Pearson revealed on Amazon Prime documentary "William & Kate: The Journey," that Her Majesty liked Middleton's "middle-class values." The Queen was also impressed with Middleton's close relationship with her family.
Aside from that, she was very pleased that the duchess has never tried to garner extra attention for herself. She was never flashy or showy.
Middleton's family has been a big plus point to the duchess. Unlike Meghan Markle, none of her immediate family members ever spoke against her. They were very careful when it comes to engaging in interviews. Also, she has a better support than Princess Diana and Sarah Ferguson. Queen Elizabeth II didn't encounter the issues she faced with the Princess of Wales and Duchess of York in the Duchess of Cambridge.
"Kate's stable background instilled in her a natural confidence, which has helped her so much in royal life. She never felt unloved and insecure as Diana and Fergie did when their mothers fled the marital home – Fergie felt it was her fault her mother had left, and thought herself fat, unattractive and unworthy of her royal position," royal commentator Ingrid Seward wrote.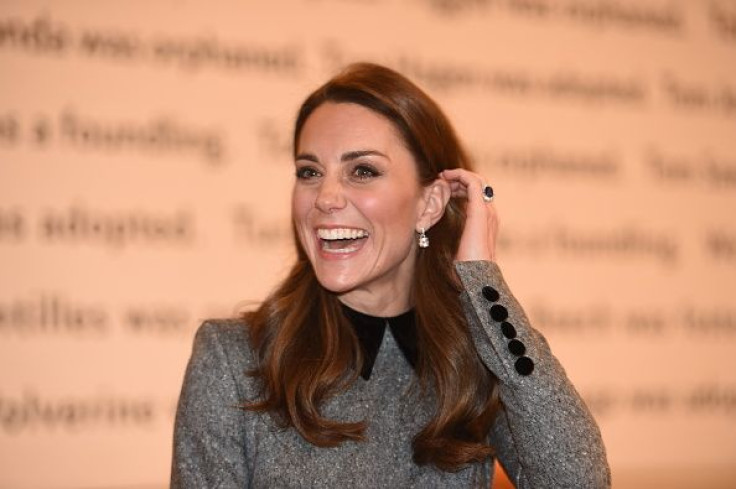 © Copyright IBTimes 2023. All rights reserved.