Kate Upton And Boyfriend Justin Verlander Undertake Dangerous Stunt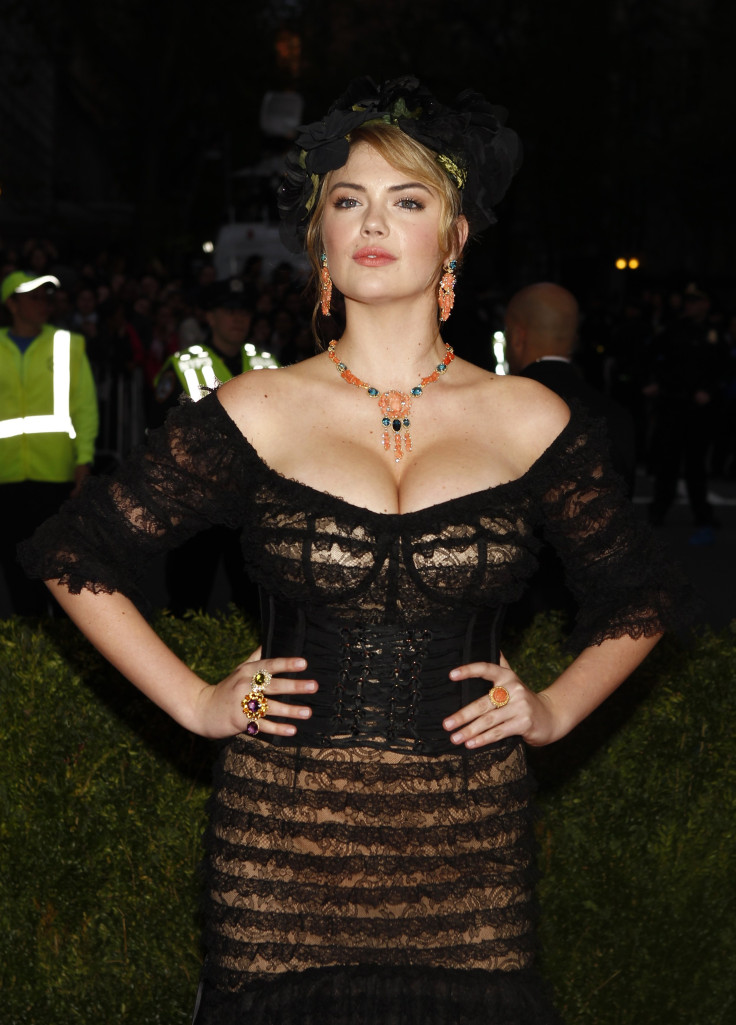 We have all seen the sensuous side of famous bikini model Kate Upton but not many people know that she is a dare devil at heart. The Sports Illustrated model and her boyfriend Justin Verlander unraveled their adventurous side recently when they decided to walk along the edge of Toronto' famous CN tower.
For their dangerous stunt, Upton and her baseball player boyfriend slipped into bright, orange-colored jumpsuits, safety harnesses and climbed to CN Tower observation deck in Toronto. The tower is at the height of 1,168 feet and is used for sky walking. The "extreme urban adventure" that the couple undertook is called Edgewalk.
Upton and her Detroit Tigers pitcher beau did not look nervous or scared in the pictures from the stunt that she shared on her Instagram profile. The couple is all smiles as they are suspended from their harnesses at an extreme height.
Meanwhile, Verlander's team Detroit Tigers lost their recent match at Rogers Centre ballpark in Canada. Jeff Moss, a blogger with Detroit Sports Rag took at dig at Verlander's recent loss on Twitter. "These pics are much more palatable when JV is pitching the like old JV," Moss tweeted, referring to Verlander's recent stunt pictures with Upton.
Verlander's girlfriend however cheered for him on Twitter with an inspiring message. "@JustinVerlander is so inspiring working so hard at the game he loves to playIm so grateful I get to be around his amazing energy! ‪#GoJV," Upton said in a tweet, before the match.
Upton, 21, might be good at extreme adventures like sky walking, but she is known in the modeling world for her sensuous looks and voluptuous figure. Because of her famous twin assets, Upton is often called a "blonde bombshell." In her recent interview with Details magazine, the bikini model said that she is, in fact, quite comfortable with the bombshell tag.
"It's where I've started and it's what I've accomplished, so I'm happy about it," the Sports Illustrated model said.
© Copyright IBTimes 2023. All rights reserved.