Katherine Schwarzenegger Talks About Her 'Magical Year' Into Motherhood
Katherine Schwarzenegger celebrated her daughter Lyla's first birthday and raved about her "magical year" into motherhood.
The 31-year-old mother opened up about her experience through an Instagram photo of her and her daughter in matching pink swimsuits.
"About this time last year, I became a mama. What a magical year it's been. I watch my little girl in awe as she grows and changes — moving from infant to baby to now the toddler phase! Clearly, I have fully embraced the mommy and me matching moments, the girly outfits, the bows and the wonderful things my mom saved for me to pass on to her. I hung up her birthday decorations in our home the night before her birthday and was so emotional thinking of how blessed I am that I get to be her mama and how much I love being with her and watching her grow. Happy happy! My little girl is 1! PC BY AUNTI," the New York Times bestselling author and animal advocate wrote.
She also posted the same photo on her Instagram Story which she captioned "Always ready for a mommy and mini matching moment."
Schwarzenegger and her husband Chris Pratt got married in June 2019 in Montecito, California. Last year, they welcomed baby Lyla Maria. On his Instagram account, Pratt shared a sweet photo of him and Schwarzenegger holding baby Lyla's tiny hand.
In June, 42-year-old Pratt shared with E! News that intentionally caring about each other's feelings is the secret to his blissful marriage with his second wife, Schwarzenegger -- daughter of Maria Shriver and Arnold Schwarzenegger.
"Communicate. Listen, listen to your partner with intention. Care about each other's feelings and support one another and just listen," E! News quoted Pratt, as saying.
Pratt marked their second-year wedding anniversary with an Instagram photo of his wife giving him a pedicure.
"To my dearest love @katherineschwarzenegger on our anniversary. Whether you're clipping my toenails, biting me at the hospital, bringing me coffee at work, exhibiting glamorous hair, clipping my toenails again or suffering from indigestion due to eating too much curry you always have that beautiful smile on your face. Thanks for changing everything for me. I love you to the moon and back. Here's to at least 2 - 3 more years. #IfImLucky," the "Guardians of the Galaxy" star wrote.
Pratt is also a father to eight-year-old Jack, whom he shares with his ex-wife, actress Anna Faris.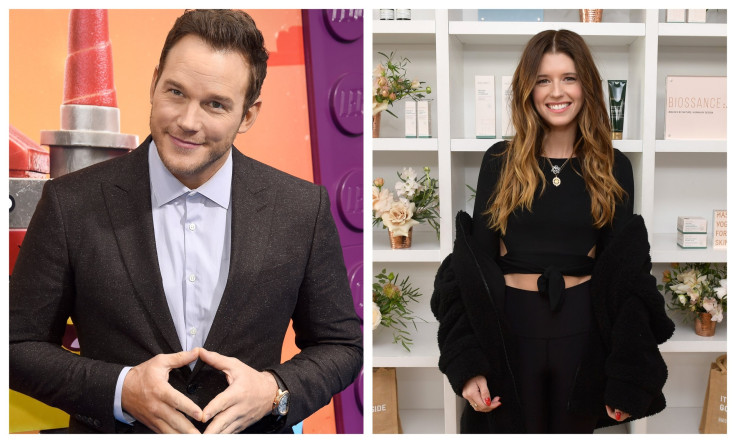 © Copyright IBTimes 2023. All rights reserved.