Kathmandu Airport Reopens, Removes Turkish Jet In Nepal After Four Days And 24,000 Passengers Stranded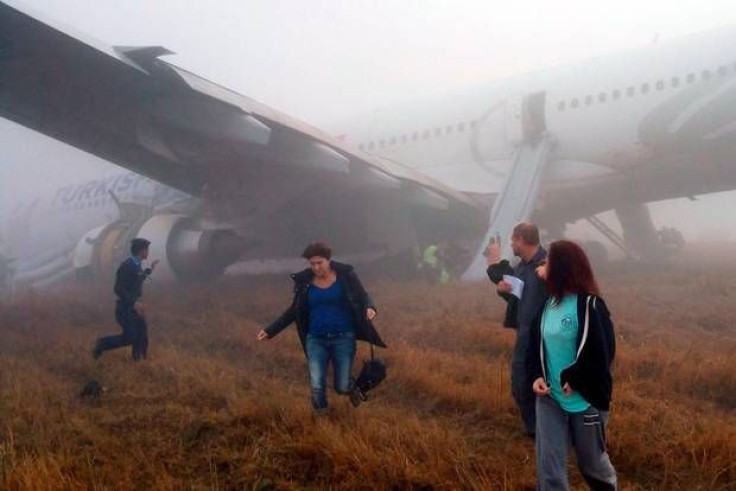 Nepal's only international airport in Kathmandu reopened late Saturday, after officials finally removed a Turkish Airlines flight that had skidded off the tarmac, according to an Indian news agency. The jet slid while landing at the Tribhuvan International Airport on Wednesday and blocked the airport's only runway for days, stranding more than 24,000 passengers bound for international destinations.
"The airport's runway has been cleared at 7:45 p.m. [9:00 a.m. EST] and the airport is ready for landing and take off," Nepali airport duty officer Upendra Bachhar told Press Trust of India Saturday. "The international flights will soon start operation to and from the airport."
Heavy rain and fog caused the Turkish Airbust A-330 to lose balance and skid across the slippery runway onto the grassy shoulder while landing. Part of the wing fell on the runway, blocking other flight operations, PTI reported. The 224 passengers and 11 crew members aboard the aircraft were evacuated and no serious injuries were reported, according to the Associated Press.
The Tribhuvan International Airport was closed and flights were cancelled for four consecutive days because Nepali technicians lacked the necessary equipment to move the crashed Turkish jet. Thousands of tourists were stranded at the small airport in Nepal's capital, with the nearest international airports hundreds of miles away in neighboring India, according to NPR.
Indian Air Force technicians and a transport plane helped clear the runway following requests by the Nepalese government, the Times of India reported. The Tribhuvan International Airport, normally used by almost 14,000 people a day, will be kept open for 24 hours after flight operations resume to ease the overflow of stranded passengers, according to Nepali news site E Kantipur.
© Copyright IBTimes 2023. All rights reserved.