Kathy Griffin Implies Ellen DeGeneres Has A 'Mean Streak' But Maintains She Has 'Immense Respect' For Daytime Talk Show Host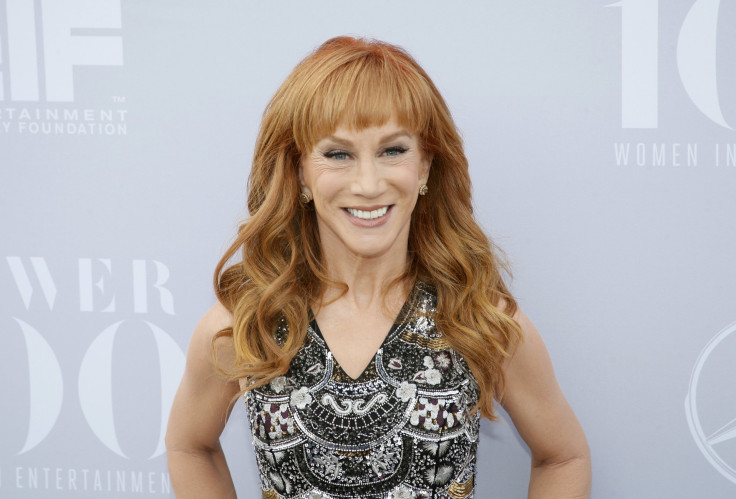 Kathy Griffin has opened up why her relationship with Ellen DeGeneres is problematic.
In an interview with Us Weekly, the comedian explained that the rift between them started in 2007. Griffin said she appeared on the "Ellen DeGeneres Show" and DeGeneres did a monologue about how mean she was. Griffin said she felt a bit betrayed because they were both women comics.
"I don't know if Ellen gets that when I talk about women, I'm joking," Griffin said. "I just feel really strongly about women supporting each other, especially women over 50 and women in comedy, because the people who still make decisions are still middle-aged white guys. We have to be better at not turning on each other."
Griffin also implied in her new book, "Kathy Griffin's Celebrity Run-Ins: My A-Z Index," that DeGeneres has a "mean streak that all of Hollywood knows about." While the comedian did not name DeGeneres, she gave clues about the identity of the person she was referring to, and they fit DeGeneres.
Despite their rocky relationship, Griffin maintains that she has "immense respect" for the daytime talkshow host and what she has accomplished.
"I'm just saying that we would all be better served if we all just really be there for each other the way the dudes are," Griffin said. "When you think about the guys who are in my age group, or even guys I started out with, like Kevin James and Ray Romano. They all help each other and hook each other up."
DeGeneres has been vocal about being displeased with Griffin's personality. In an interview with W magazine, DeGeneres was asked to describe Griffin and the word she used was "mean." She also addressed Griffin's claim that she was banned from her show. At the time, Griffin has not appeared on DeGeneres's show yet and was reportedly telling people that she was banned from appearing on the program.
"She did a whole thing that I banned her from the show," DeGeneres said. "I didn't ban her from the show, because first you have to be on the show to be banned."
​
© Copyright IBTimes 2022. All rights reserved.
FOLLOW MORE IBT NEWS ON THE BELOW CHANNELS