Katie Holmes Net Worth Affected By Jamie Foxx Split? Here's The Truth
Katie Holmes is, undeniably, one of the most followed actresses of her generation. The "Batman Begins" star, along with the popularity she enjoyed over the years, has also faced a number of challenges, which include her infamous divorce from Tom Cruise and recent breakup with Jamie Foxx.
In November, Star Magazine claimed that Katie is facing another quandary after her split from Jamie. "The talk is she's pulling in $20K for red carpet events and she wants to do a lot more," a source told the publication. "She heard Kim Kardashian gets $100K just to show up to a Vegas nightclub and she's eager to get in on that too. Her paychecks don't match her ambition," it went on.
Rumors about Katie Holmes' alleged financial troubles intensified after it was reported that her Calabasas home is up for sale for $4,625,000. Because of this, avid followers of the "Mad Money" actress got a little anxious and could not help but wonder how her net worth is affected by her separation from Jamie Foxx.
As per Celebrity Net Worth, Katie is worth $25 million -- an amount she maintained since 1997 -- as of December 2019. The income of Suri Cruise's mom, mostly, came from her acting gigs. In fact, the 41-year-old American actress already appeared on various movies and television shows such as "The Woman in Gold," "The Giver," "The Mania Days," "Days and Nights," "Jack and Jill," "Disturbing Behavior," "Teaching Mrs. Tingle," and "Pieces of April" among others.
Katie Holmes, besides her income from acting, also gets a total of $400,000 worth of child support annually until 2024 from Tom Cruise. The "First Daughter" actress did not get any of Tom's personal money and properties when they divorced in 2012. Over the years, Katie has also become a part of several haircare, anti-aging and makeup campaigns by numerous brands.
Meanwhile, the mom of one, recently, shared a sentimental post, before Christmas Day, on Instagram. Katie shared a popular quote from famous psychologist-author Ram Dass that read, "We're all just walking each other home." Jamie Foxx's ex-girlfriend captioned the post with a clasped hands emoji.
In another post, Katie Holmes shared a "beautiful" present she received from a good pal. Artist Brenda Abbandandolo gave the actress a stunning work of art. "So grateful for my beautiful gift," Katie wrote in the caption.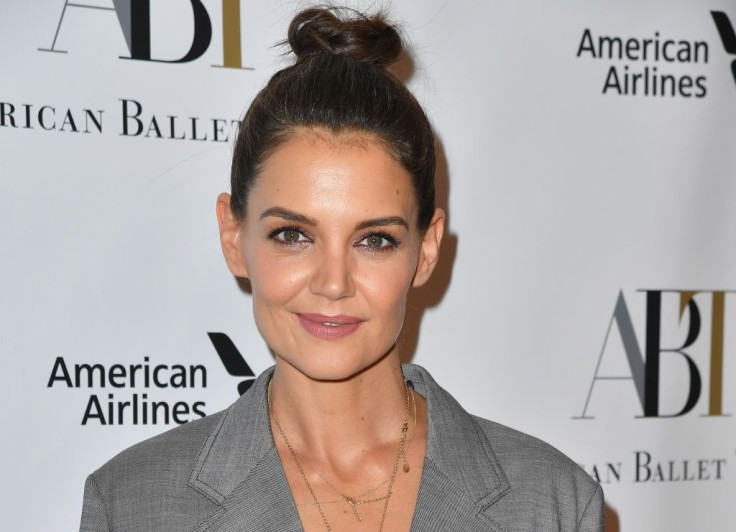 © Copyright IBTimes 2023. All rights reserved.