Katie Price Finally Home After Wild Night Of Drinking, Flirting In Miami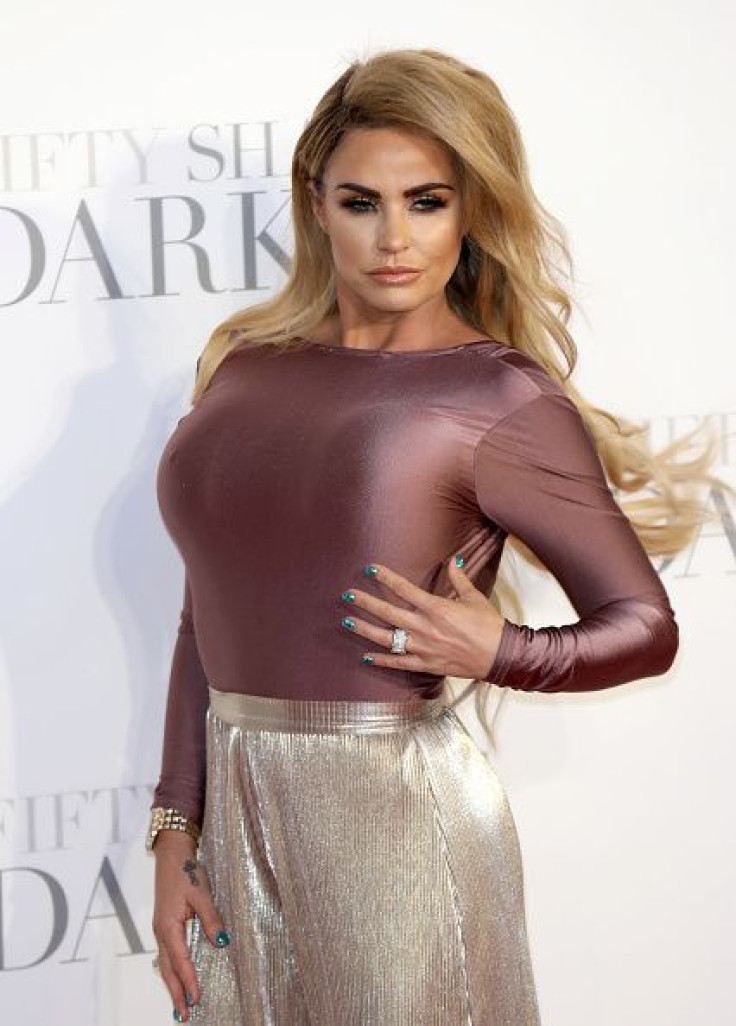 Katie Price vowed to go sober this year. However, the reality star failed to keep her word after she was seen enjoying a wild night in Miami.
Last week, Katie flew to Florida to film her new reality TV show "My Crazy Life." Now back home in the UK, she shared a photo of her and son Jett on Instagram on Monday, where she disclosed that her little one is sick. "Back with my babies after a week away working and my baby Jett has chicken pox," the "Loose Women" star wrote in the caption.
The former glamour model was spotted enjoying night outs in Florida. She also stripped down and wore a series of skimpy outfits for a 2018 calendar photo shoot. However, what shook her fans was the video footage taken on Friday, where Katie was seen flirting and kissing a mystery man, Mirror reported.
READ: Kendra Wilkinson-Baskett struggles to do another reality show with her mother
In the clip, the unidentified fella had his arms around Katie's waist, which did not sit well with her fans. Many believed that her husband, Kieran Hayler will not be happy with it. In fact, those who saw the footage and the photos deemed her behavior inappropriate.
"She was there with friends, but at one point she was slumped over the bar. She was visibly very woozy but seemed to perk up a bit when she got chatting to this guy," a source told The Sun. "They were very touchy feely, and at one point he leant up behind her and put his arms around her waist. She seemed quite animated with him, and then they started kissing. It wasn't the behaviour of a married woman."
However, Katie and Kieran just brushed off the video clip where she flirted with a man. None of them ever mentioned the controversial footage. However, Kieran posted a cryptic message.
On her Instagram account, Katie shared a snapshot of her Miami fingernails. She also posted a short clip of her daughter riding a pony and another video of daughter Bunny on a swing, where her little one was wearing mismatched boots.
Meanwhile, Kieran posted a photo that only showcased a pair of boots of someone sitting near the pond. "Sometimes you have to take a minute, sit down, and clear your head!!!!!" he wrote in the caption. The cryptic message could be about Katie's wild night of drunken session and flirting in Florida.
Many were turned off by Katie's wild behavior in Miami because earlier this year she announced that she will go sober. "It's taken me 38 years to do this I've never done dry January and I'm not going to drink for the whole year," said the former "Celebrity Big Brother" star, Daily Mail reported. "When I'm pregnant I can do it, it's just one year out of my life. When I drink I'm a nightmare!"
Katie claimed that she no longer drinks alcohol at home. She admitted that she easily gets drunk with just two glasses of champagne. However, she can last the night chatting with the people. "I'm not a rowdy drunk, I'm not even naughty. I'm going to do it for a whole year and prove you all wrong," she added.
What's your take on the footage featuring Katie flirting with a man? Drop a comment below.
© Copyright IBTimes 2023. All rights reserved.