Katy Perry Has A Message For Kim Kardashian, Orlando Bloom About 'Lover' Pete Davidson
KEY POINTS
Katy Perry played an innocent game of MASH and discovered that Pete Davidson should be her lover
The "Roar" singer shared the video of her playing the game on TikTok and tagged Kim Kardashian
The netizens have mixed opinions about Perry and Davidson, and they also found her facial expression hilarious
Katy Perry played an innocent game that told her she isn't with her lover yet.
The "American Idol" judge took to social media and played the game of MASH, which aims to predict one's future life. In the game, users will discover the house, car, the number of kids and the lover they could have sooner than later.
The "Roar" singer discovered a castle, Tesla, and six children are in her future. As for her lover, the game envisioned her to be with the "Saturday Night Live" alum Pete Davidson, Kim Kardashian's boyfriend, and not her fiancé Orlando Bloom.
"No offense @Kim Kardashian (and Orlando?)" she wrote on TikTok as Cyn's "House With a View" played in the background.
Several netizens reacted by joking about Perry's facial reaction after seeing that she would have six kids while waiting for her lover to be revealed.
"Your facial expressions ahah," one commented. Another added, "Your facial expressions win the internet today."
"She ain't feelin[g] Davidson," a third user wrote.
Some also joked about Kardashian's possible reaction.
"Kim won't send you sunnies no more," one wrote. A second person suggested, "Kim's coming for you, Katy, run."
"Kim Kardashian watching right now," a third person added with an angry face emoji.
For the record, Perry and Bloom, and Kardashian and Davidson's relationships are both going stronger. On July 31, the "Firework" singer even commented on the "Lord of the Rings" actor's carousel of topless workout videos on Instagram, E! News reported.
"Babe where did you put the cortisone cream," Perry commented before adding, "I have a heat rash."
In May, she admitted that she wasn't feeling "very maternal." However, seeing Bloom being a "great dad" to his 11-year-old son Flynn with ex-wife Miranda Kerr made her decide she wanted a child with him, too.
"Found the little spots that needed some tuning up and Orlando—I got to see what a great dad he was with his first child," she said on the "Dear Chelsea" podcast. "And so that definitely primally influenced me, like something inside of me said, 'You, mid-30s, this man is nice. Must breed.'"
Bloom and Perry share a 23-month-old daughter, Daisy Dove.
The "Kardashians" star and "King of Staten Island" actor are also determined to keep their romance burning. The pair are reportedly exerting effort to make the long-distance relationship work.
"They both have busy schedules at the moment, but are still making time to be together," an anonymous source told Us Weekly. "They're very much enjoying spending time together."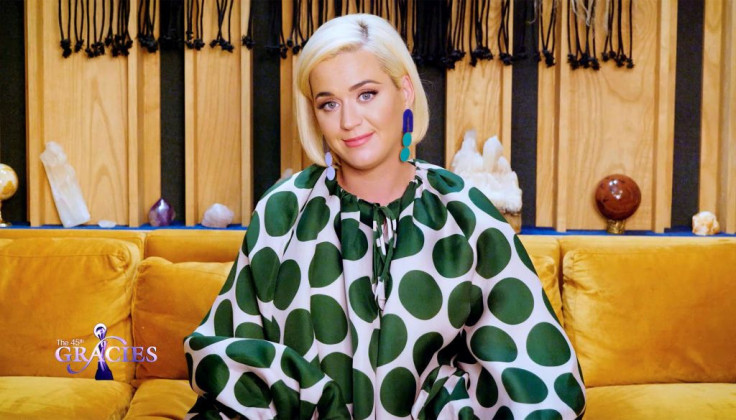 © Copyright IBTimes 2023. All rights reserved.