Katy Perry Throws Pizza Slices At Fans In Nightclub [Watch]
Katy Perry visited a nightclub in Las Vegas over the weekend and decided to do something unusual to make her fans happy – she started throwing pizza slices at them.
A fan shared a video on Twitter, showing the 37-year-old singer enjoying music and dancing a bit. She then takes a paper plate and keeps a slice of pizza on it. She throws the slice at the fans but it misses the target and falls down. She throws another slice at the crowd and this time some people manage to catch it.
"Katy perry throwing slices of pizza at gay people in the club… a mother feeding her young," the fan captioned the video. "It's biology."
In the video, Perry can be seen wearing a pink outfit with matching earrings. Someone else can be seen holding the pizza box for her while she kept pulling off slices from the box.
People were not happy with Perry's behavior.
One person wrote, "Totally disrespectful you mean," while another one agreed and wrote, "Yes, why not just hand out greasy pizza like a normal person. Gotta throw it from the balcony of the dj booth because you wouldn't want the peasants to try to talk you."
"Imagine not paying attention and some slimy oily ass pizza just slaps you in the face ewwwww omg," a user commented. One Twitter user said Perry should have handed over the pizza to her fans normally instead of throwing it.
"Nahhh man, I'm going up there and I'm getting my damn pizza handed to me like a normal person," the user wrote. "That thing probably fell on the floor and everyone stepped on it. That or it probably fell on someone's favorite outfit and ruined it with grease and everything else. Lmao."
Perry's nightclub video came after the singer received the key to the Las Vegas Strip in June.
On the work front, Perry was last seen in the music video "Did Somebody Say," which was dropped on May 18. It was helmed by director Dave Meyers. She will lend her voice to Jeremy Zag's animated movie "Melody."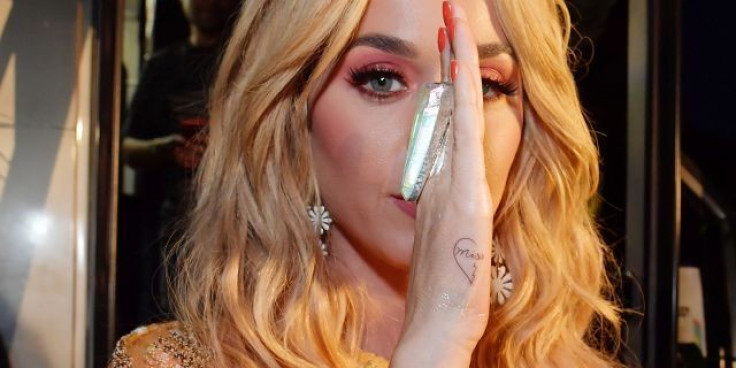 © Copyright IBTimes 2023. All rights reserved.