Keanu Reeves Says 'John Wick 4' Was 'Hardest Physical Role': Here Are 6 Action Movies He Starred In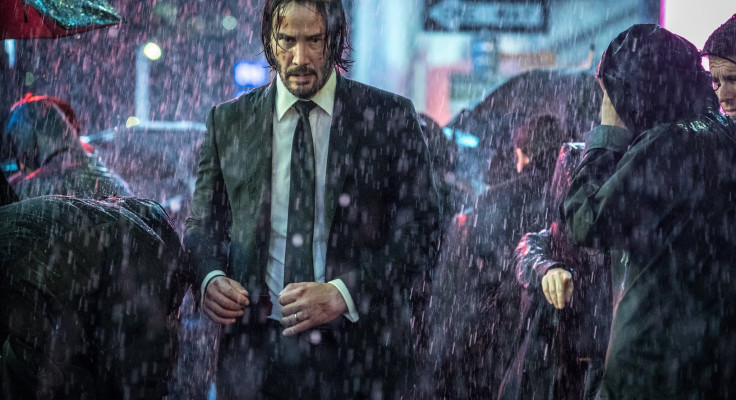 KEY POINTS
Keanu Reeves said filming "John Wick: Chapter 4" pushed him further physically than any of his previous roles
He shared that they "took the car-driving to the next level" for the movie
Reeves has starred in many action films, including "The Matrix" and "Speed"
Keanu Reeves has taken on several physically demanding roles, but nothing has pushed him further physically than filming his upcoming movie, "John Wick: Chapter 4."
The 58-year-old actor has played the legendary assassin John Wick in three movies so far and is currently gearing up for the release of "John Wick: Chapter 4" this year.
Reeves opened up about the challenges of filming the fourth installment in the "John Wick" film series in an interview with Total Film, published Monday.
"'John Wick: Chapter 4' was the hardest physical role I've ever had in my career so far," Reeves told the outlet. "They really trained me up to be able to have what we call the toolbox."
The Canadian actor also revealed that he had to up his stunt-driving skills for several action-packed scenes set in Paris, France, and he enjoyed the process.
"We took the car-driving to the next level, which I really enjoy. There's 180s, forward-into-reverse 180s, reverse-into-forward 270s, drifting. ... So it was really fun to get a chance to learn those skills, and to play," he said.
"John Wick: Chapter 4" is slated to premiere in theaters on March 24.
While waiting for the movie, check out these six other action films Reeves starred in over the years.
1. "Constantine"
"Constantine" premiered in 2005 and was adapted from DC's "Hellblazer" comic book, according to Screenrant. Reeves starred as the demon hunter John Constantine, who helps policewoman Angela Dodson (Rachel Weisz) investigate her identical twin's apparent suicide.
2. "Street Kings"
Although Reeves is known for his brooding and mysterious assassin characters, he once played the role of a morally dubious antihero in "Street Kings."
The Canadian actor portrayed Tom Ludlow, a veteran Los Angeles Police Department officer who is disillusioned by the death of his wife and struggles to clear himself after he is implicated in the murder of another officer.
The film was released in 2008 and was directed by "Suicide Squad's" David Ayer.
3. "47 Ronin"
Directed by Carl Rinsch, "47 Ronin" is inspired by a historical event in Japan known as the Ako incident, where a band of ronin seeks to avenge the death of their master.
Reeves played the role of Kai, a mixed-blood warrior who helps a samurai named Oishi and his ronin comrades take revenge on Lord Kira for the death of their leader, Lord Asano.
4. "Speed"
According to Screenrant, "Speed" is recognized as one of the most thrilling action movies ever made and became one of the most critically acclaimed action films of the '90s.
In the film, Reeves played a Los Angeles police officer named Jack who hops on a bus that's been rigged with a bomb that will explode if the vehicle's speed drops below 50 miles per hour.
5. "Point Break"
"Point Break" was one of Reeves' first films in Hollywood. He played the role of an FBI agent who is tasked with investigating the identities of a group of bank robbers while he develops a complex relationship with the group's leader Bodhi (Patrick Swayze).
The movie hit theaters in 1991 and gained a cult following after its release, accumulating a total of $83.5 million at the box office.
6. "The Matrix"
The first "Matrix" movie is Reeves' top-rated action film to date, according to Screenrant, with a rating of 88% on Rotten Tomatoes and 8.7 out of 10 on IMDb. The film is a science fiction epic heavily influenced by the legendary anime "Ghost in the Shell" and William Gibson's 1984 novel "Neuromancer."
The film was directed by siblings Lana Wachowski and Lilly Wachowski. It has two installments, "The Matrix Reloaded" and "The Matrix Revolutions," which complete the trilogy.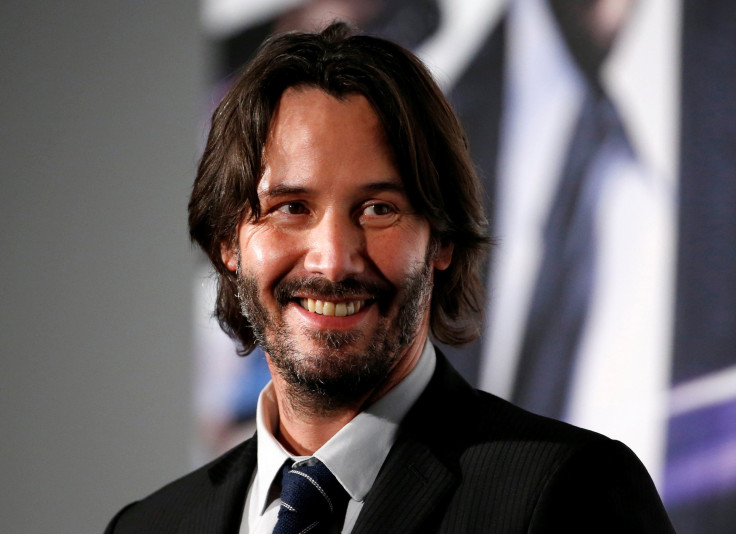 © Copyright IBTimes 2023. All rights reserved.