'Keeping Up With The Kardashians: About Bruce': Kim Kardashian Talks About Keeping Bruce Jenner's Secret For Over A Decade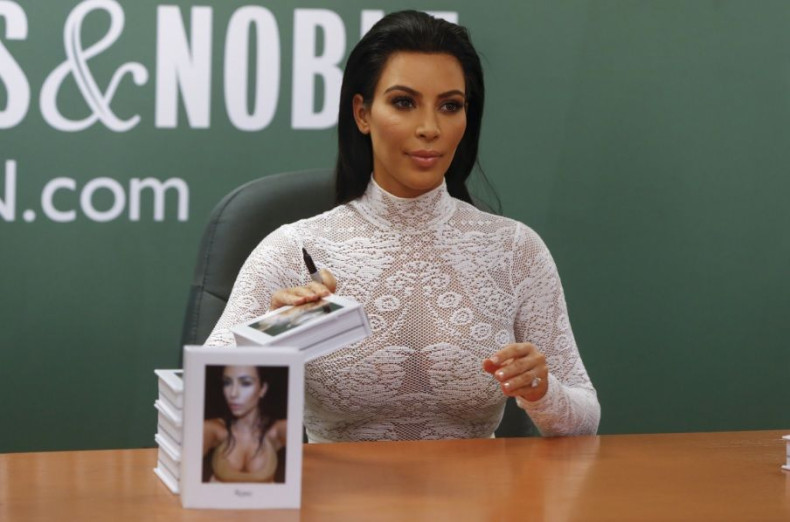 This week on a special two-part episode of their reality show, members of the Kardashian-Jenner family openly spoke about Bruce Jenner's transition into a woman. Titled "Keeping Up With the Kardashians: About Bruce," the special allowed each member of the family to take their turn to discuss their personal struggle with the big secret. Kim Kardashian was the first of Bruce's children to find out. Here's her account of her personal journey:
Decadelong Secret
Kim tells the E! cameras that she was the first child to find out about Brue and his cross-dressing tendencies. She says that she walked in on him dressed as a woman about 12 years ago. She recalls that she was coming home early and she went through the garage to go to her room. She was surprised to catch her stepfather in women's clothing. She became hysterical and ran to her sister Kourtney. She had no idea what she just saw and what it all means. Bruce himself recalls the incident and both of them never spoke about it again and kept the secret for over a decade as if nothing happened.
Bruce As Dedicated Father
Kim says that like the other Kardashian children, they were all practically raised by Bruce in partnership with their mom. She says that they were so excited to have Bruce in their life because he is so much fun to be around. She also reveals that Bruce promised their real father, Robert Kardashian, that he will be there for the Kardashian kids unconditionally. Kim believes that he has held up his end of the bargain. Kim knows that Bruce does not want to hurt his family or let them down. In turn, they want to understand his gender identity struggle.
Keeping Up With Bruce
Kim's siblings and their mom Kris Jenner have been having a hard time with the revelation that Bruce has decided to transition into a woman. Even though everyone is trying hard and willing to understand what is happening, they are facing issues because Bruce has been withholding information from them because he is afraid to hurt them. "What hurts us is when we hear things are happening and we don't know about it. We just want to be in the loop," Kim tells Bruce. In the show, she tries to mediate between Bruce and the rest of her family. Kim says that everything is confusing and they all want to be respectful to Bruce but everyone needs to deal with the situation in their own way. Kim tries to be strong and tries hard not to cry and be the voice of reason. However, she has some questions of her own. She wants to know when Bruce stops becoming Bruce and when does he become a she.
Sex-Change Operation
While talking to Bruce, Kim blatantly asks Bruce about the possibility of a sex-change operation. When Bruce hesitates but confirms that it's in his plans, Kim is surprised but visibly tries to stay calm. She tells Bruce that if he has made a decision he needs to give an answer when he is asked by his family. When he hesitates, that is when they feel like he is lying to them. She says that tip-toeing around the truth is causing them to feel hurt. Kim also asks Bruce straight out on behalf of Kris if he was ever really into her and into having sex with her given that she is a woman. Bruce tells her that he is entirely heterosexual and was completely into it when he was with Kris.
Meeting 'Her'
Kim says that she is curious about the female version of Bruce and would like to meet her. She knows that Bruce needs to be comfortable enough for their first official meeting to take place. "Bruce deserves to be happy and he deserves to be who he wants to be," she says. When Bruce spoke to his kids about his transition Kim also says that she was worried about telling her husband, Kanye West. However, she says that she was surprised when he was completely open-minded about it and even told her that everyone should be able to live their lives the way that they want to be. Kim has kept the secret for so long and is trying to put on a brave face for her family. However, she confesses that she gets emotional when she sees either Bruce of her mom crying about the situation. The family continues to struggle but they are all working hard to support each other and hopefully help other families as well.
Season 10 of "Keeping Up With the Kardashians" begins at 9 p.m. Sunday on E!
For questions/comments regarding the article, please contact the writer at: c.caparras@ibtimes.com.au.
© Copyright IBTimes 2022. All rights reserved.