'Keeping Up With the Kardashians: About Bruce': Kendall Jenner Opens Up About Bruce Jenner's Transition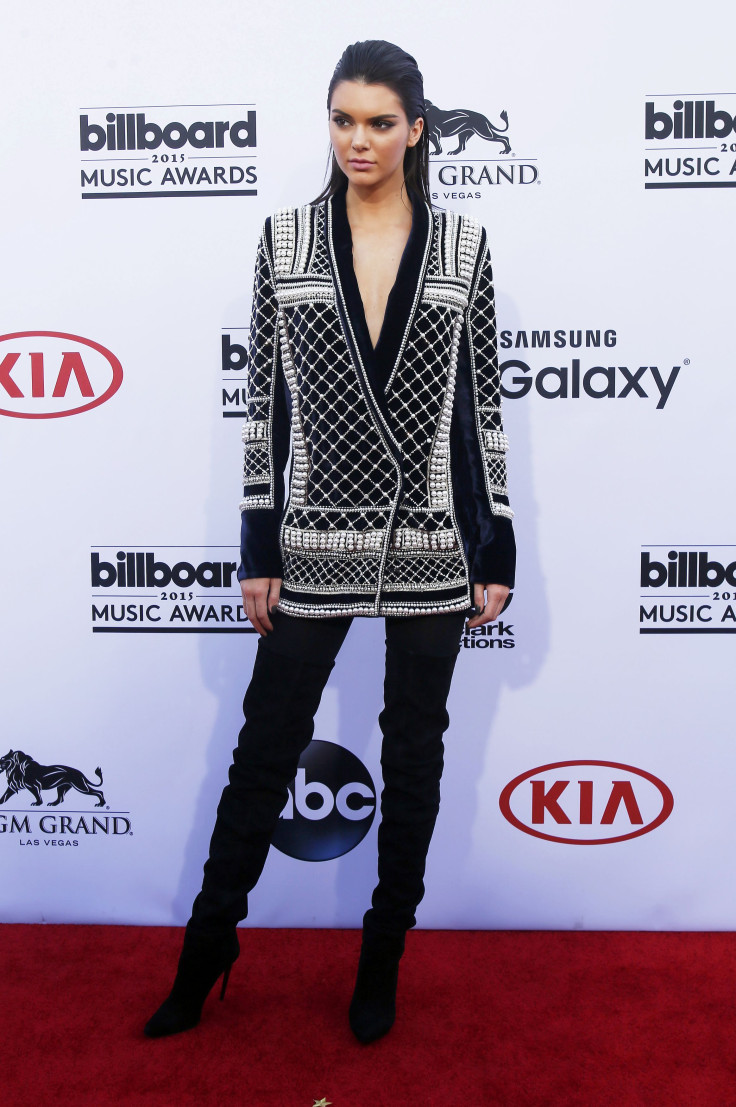 After the recent Diane Sawyer interview with Bruce Jenner, the Kardashian-Jenner family has released a two-part special titled "Keeping Up With the Kardashians: About Bruce." In Part 1, which aired Sunday, Kendall Jenner talks about her fears and all the mixed emotions she is feeling upon learning about her father's transition into a woman.
In the episode, Kendall joins her older sister Khloe as they sit down with Bruce. Kendall gets visibly upset when Bruce talks about his impending transition. He tells them that his full transformation will take place in the spring of this year and both Kendall and Khloe are shocked by how quickly events are moving along.
On camera, Kendall shares that she and Kylie found makeup among their father's belongings even before he admitted that he is transgender. She says that they thought Bruce was having an affair. They didn't tell anyone about their discovery because they didn't want to cause a problem that would break up their family.
Kendall also recalls how she once ran into Bruce as he was dressed like a woman. She says that she went to grab a glass of water and saw Bruce coming down the stairs at 4 a.m. He was dressed like a woman and Kendall went back upstairs without being seen. She says that she questioned in her mind why Bruce needed to do those things and why he needed to sneak around during odd hours if this was what really makes him happy.
Learn how the rest of the family feels and how they are dealing with Bruce Jenner's transition into a woman. Part 2 of "Keeping Up With the Kardashians: About Bruce" airs at 9 p.m. EDT Monday on E!
For questions/comments regarding the article, please contact the writer at: c.caparras@ibtimes.com.au.
© Copyright IBTimes 2022. All rights reserved.
FOLLOW MORE IBT NEWS ON THE BELOW CHANNELS