Kehlani Suicide Attempt Update: Kyrie Irving's Ex-Girlfriend Hospitalized On Psychiatric Hold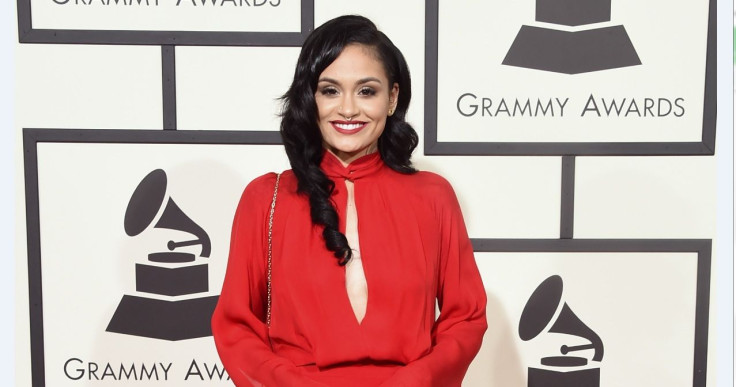 New details have emerged after R&B singer Kehlani revealed she attempted suicide Monday following rumors she cheated on Cleveland Cavaliers point guard Kyrie Irving with her ex-boyfriend PartyNextDoor. The singer was hospitalized for mental observation in Los Angeles after she tried to take her life, TMZ wrote in an exclusive report Tuesday.
Emergency responders arrived at Kehlani's home at 1:45 p.m. Monday. "She wanted to harm herself," sources told TMZ. It's unclear how long she will be under the psychiatric hold, but "she's doing much better." Typically, the maximum amount of time someone can be legally held under a 5150 hold is 72 hours, Rusty Selix, executive director of the Mental Health Association of California, told MTV News in 2013.
Kehlani, 20, explained her suicide attempt in a now-deleted Instagram post. "I wanted to leave this earth. Being completely selfish for once. Never thought I'd get to such a low point," she captioned a picture of herself Monday, which showed herself lying in a hospital bed with an IV in her arm. She also addressed the cheating scandal and slammed rumors that she betrayed Irving. "No one was cheated on and I'm not a bad person," she wrote.
The former PopLyfe singer also wrote PND saved her life. Now she is grateful to be alive. "God saved me for a reason," she wrote in her post.
Hours before her suicide attempt Monday, rumors swirled she cheated on Irving, 24, after PND, 22, posted a picture of himself lying in bed with Kehlani. "After all her shenanigans, still got the R&B singer back in my bed," PND wrote Monday and then quickly deleted the image.
Neither Irving nor PND has issued an official response since Kehlani's suicide attempt, which she denied was a "cry for attention."
Follow me on Twitter @mariamzzarella
© Copyright IBTimes 2023. All rights reserved.