Keke Palmer Sells 'I'm A Motha' Merch After Boyfriend Darius Jackson Publicly Shamed Her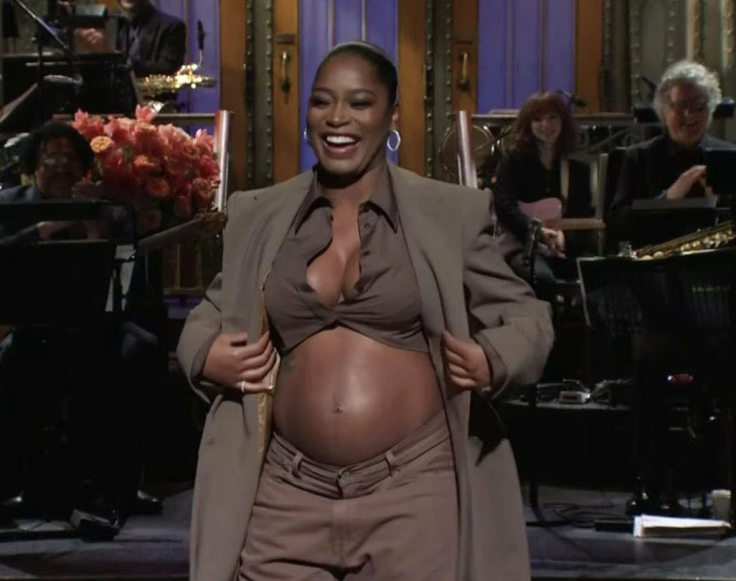 KEY POINTS
Keke Palmer is selling "I'm A Motha" and "Stevie to the bulls–t" shirts 
Palmer said having a baby empowered her and changed her perspective
Her merch appears to be a dig at her boyfriend Darius Jackson, who criticized the outfit she wore for Usher's concert
Keke Palmer is cashing in after Darius Jackson, her boyfriend and the father of her son, tried to publicly shame her.
After Jackson recently shamed her for wearing a sexy outfit to Usher's residency show in Las Vegas, Palmer took to Instagram Friday to announce that she's selling merch.
"One thing is certain and one thing is true, IM A MOTHA, through and through!" she wrote alongside a video of her singing Stevie Wonder's "Isn't She Lovely" to her 4-month-old son, Leodis. "'IM A MOTHA' and 'Stevie to the bulls–t' shirts available NOW! Link in bio :)."
She added, "To all my mom's (sic) out there, how did your baby change you?? Mine empowered me! On such another level, my perspective changed because when my baby is good I'm GREAT! Look at that face! Gratitude galore."
Among the merch she has released are a $45 white crewneck sweatshirt bearing the slogan "I'm a Motha" and a $30 "I'm Stevie to the Bulls–t" T-shirt that comes in either black or gray. The items are now available for purchase on her website.
The post has received nearly 1.2 million likes and thousands of responses, including from her celebrity pals.
"If this ain't a boss move [I don't know] what is!!!" Terrell and Jarius Joseph commented. Jaime Primak Sullivan added, "Profit off his petty!!!!! Yes ma'am!"
Bria Henderson wrote, "'The devil work[s] hard but Keke Palmer work[s] harder' - Keke Palmer."
"That's how you return and intercept a fumble, folks. Yes, Keke!!!" another follower wrote.
The drama between Palmer and Jackson began when a video of the actress from Usher's "My Way: The Las Vegas Residency" at Dolby Live at Park MGM went viral.
In the clip, Palmer was wearing a see-through outfit while the R&B singer serenaded her with his hit "There Goes My Baby."
Jackson didn't approve of her sexy ensemble and made it known to the public. He responded to a Twitter post with the clip of Usher serenading his girlfriend, writing, "It's the outfit tho...you a mom."
The fitness instructor and former college football player doubled down on his opinion of Palmer's look in another tweet.
"We live in a generation where a man of the family doesn't want the wife & mother to his kids to showcase booty cheeks to please others & he gets told how much of a hater he is," he tweeted. "This is my family & my representation. I have standards & morals to (sic) what I believe. I rest my case."
Jackson faced intense backlash on social media over his tweets. He has since deleted all the traces of the "Nope" actress from his account on Instagram.
But Palmer made it clear that she wasn't having any of Jackson's outfit-shaming. She shared on Instagram a series of photos of her rocking the sexy dress. In the caption, she wrote, "I wish I had taken more pictures but we were running late!"
Palmer also shared a cryptic post on TikTok where she mouthed the words, "You ain't stopping what's going on with me, sweetheart. So if you about to act up, I'm about to link up."
The status of Palmer and Jackson's relationship is unclear, according to Page Six.
The couple welcomed their first child, son Leodis Andrellton Jackson, in February.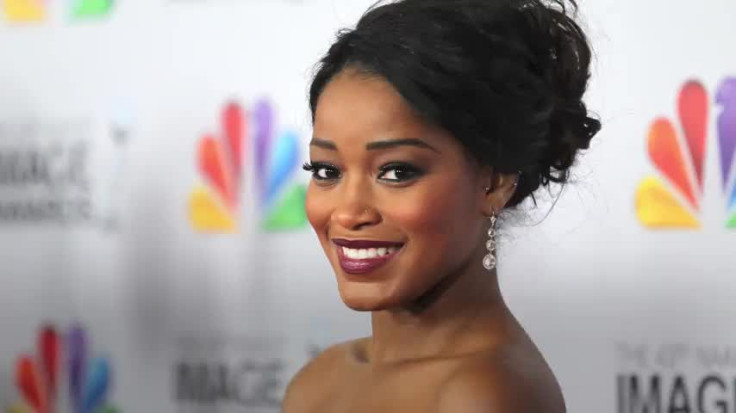 © Copyright IBTimes 2023. All rights reserved.