Keke Palmer Slams Rihanna Fans For Attacking Her Over Karrueche Tran Interview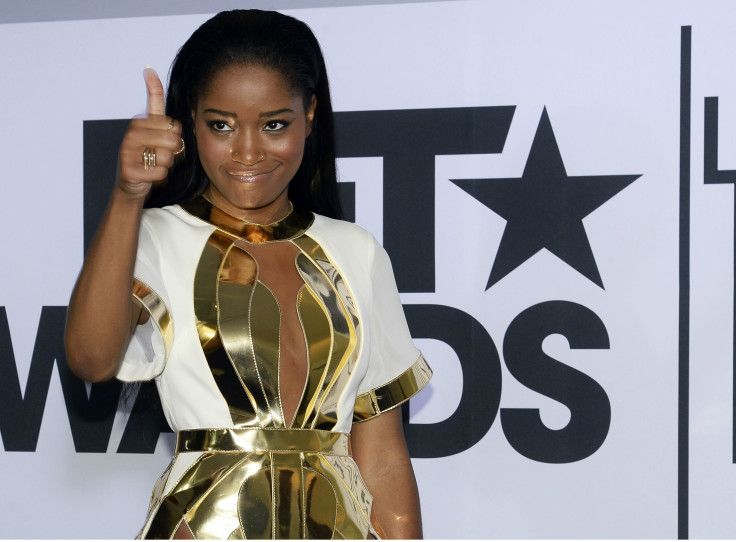 Keke Palmer is speaking out against several Rihanna fans who've questioned the motives for her recent interview with Chris Brown's sometime girlfriend Karrueche Tran.
On Monday, BET released a clip from Palmer's chat with Tran for her new talk show "Just Keke." During the interview snippet, Tran speaks about the stress of dating Brown and the struggles she's faced with his ex-girlfriend Rihanna. "I've never dated a celebrity before, so it was very new to me. Paparazzi and all that," Tran said.
She continued, "And then, even the situation with Rihanna, you know the reason why people tuned into this so much was because it's relatable. I have girlfriends, I have family who's gone through the same situation. It's the case of the ex. We all go through it, do you know what I'm saying?"
During the segment, Palmer embraced Tran as the model began to tear up, discussing the "heartbreak" that she and Brown have faced during their time together.
Tran offered a very candid look into her rocky relationship with the R&B singer, providing information not previously revealed. But several Rihanna fans felt Palmer's interview offered a negative view of the singer and took to social media to call the talk "biased" against their idol.
Once Palmer caught wind of the controversy, she gave her own take on the decision to interview Karrueche and offer all sides of the situation.
Palmer wrote a lengthy open letter to her critics, explaining that Tran had never given her side of the story and she is committed to providing "real" moments on her show. She posted the entire letter to her Instagram account on Monday.
Palmer also took to her Twitter to reiterate her purpose as a talk show host and her commitment to always learning from others.
She then ended her rant on a positive note.
© Copyright IBTimes 2022. All rights reserved.
FOLLOW MORE IBT NEWS ON THE BELOW CHANNELS