Kelly Clarkson Opens Up About Mental Health Struggles In Conversation With Demi Lovato
KEY POINTS
Kelly Clarkson opened up about her mental health in a candid conversation with Demi Lovato
Clarkson shared that she felt reluctant to talk about it because people are forced to pretend that they "can handle" the situation pretty easily
Lovato praised Clarkson for being "genuine"
Kelly Clarkson has opened up about the problems she faced while experiencing issues related to mental health and revealed that it takes a lot of effort to stay positive under such difficult circumstances.
While interviewing Demi Lovato on her talk show "The Kelly Clarkson Show," the 38-year-old musician noted that she suffered from depression in the past but felt reluctant to talk about it due to various reasons. The "Stronger" hitmaker said that one of the reasons she was unable to talk about her mental health was because people have been forced to pretend that they "can handle" the situation pretty easily.
Clarkson also praised Lovato for using various platforms to talk about mental health and expressed how sharing her struggles can help fans in coming forward with their stories.
"I love how open you are about mental health because I have similar issues, and I have suffered from depression. I think a lot of people, especially in the creative world or just from childhood, you have been trained to just keep and you can handle it. Especially as a woman, it is like 'Don't let them see you sweat.' I just love that you (Lovato) are open about that because not everybody is as vulnerable being like that. And I think, it is helpful for your fans," Clarkson said during her conversation with Lovato.
This is not the first time Clarkson opened up about her battle with depression. In 2019, while speaking in an interview with Parade, the "Heartbeat Song" singer admitted that she needed to ensure that she would not slip back into depression again.
"I used to suffer from depression and I could easily slip back into that if I were not steadily paying attention to time management. With all the things that I do, I definitely need time for me," Clarkson said at the time.
Meanwhile, Lovato revealed in the recent interview that the "Already Gone" hitmaker was her "idol" growing up, and she also praised Clarkson for being "genuine."
"You were like the first idol that I ever had. I wouldn't be the artist or even the person that I am with being so outspoken and vulnerable and fearless if I hadn't had you to look up to, so I thank you for that. I looked at you as my idol growing up. When I was younger I always thought to myself, 'If I make it, I want to be like her because she's real and she's genuine,'" Lovato told Clarkson during their chat.
Clarkson concluded by saying that mental health cannot be cured by one "magical therapy" session, for it requires a lot of work.
"Like, even when you overcome something, they are like, 'OK, she's already overcome it.' I am like, 'No, no that's a daily effort in, like, trying to be positive. That's not, like, a given. Like, you are just over it, and you went to some magical therapy session, and it is over.' I think that's a daily thing that you work at and a daily thing that I work at," Clarkson said.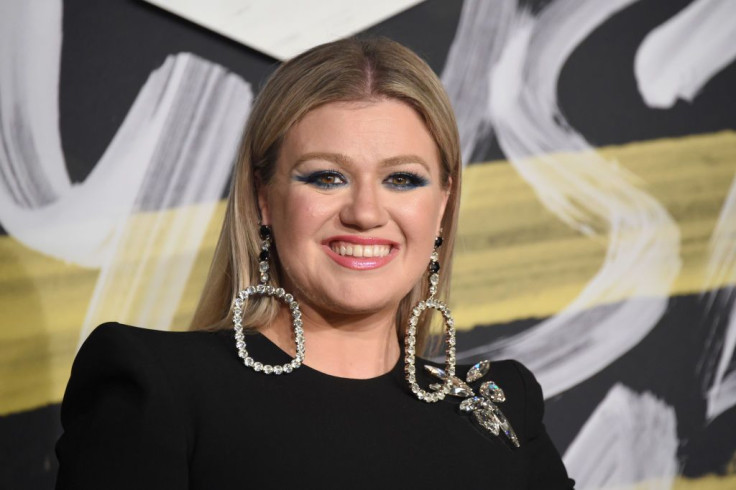 © Copyright IBTimes 2023. All rights reserved.