Kelly Clarkson Pays Tribute To 'American Idol' 14 Years After Her Win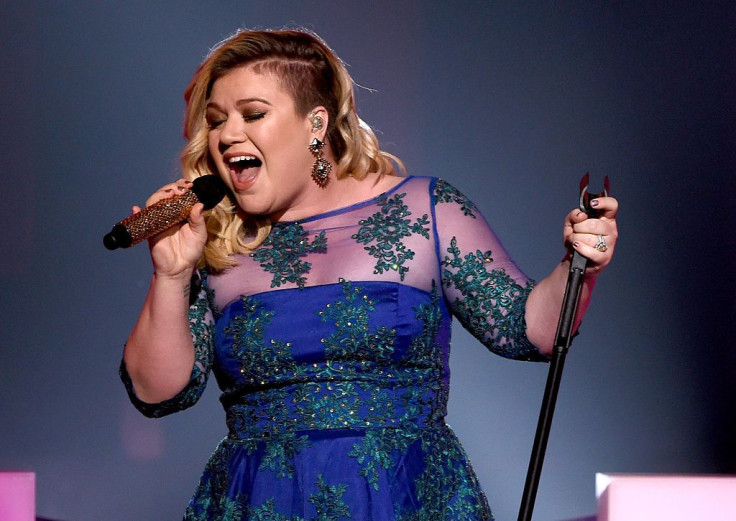 Kelly Clarkson hasn't forgotten when and where her journey to superstardom all started.
The 34-year-old singer, who was the champion of the very first season of "American Idol," took to Twitter to honor the reality TV singing competition on the 14th anniversary of her win.
"14 yrs ago 2day @AmericanIdol opened a door w/such amazing opportunities & experiences 4 me!" Clarkson tweeted on Sunday, Sept. 4. "I am 4ever grateful & blessed! #heresto14more."
As fans of Clarkson know, the Texas-native songstress was encouraged by her friends to audition for the inaugural season of "American Idol" in May 2002. Despite receiving a golden ticket in the series premiere, Clarkson made her debut appearance during the second episode of the series. Clarkson went on to win the competition on Sept. 4, 2002 with an emotional performance of "A Moment Like This," earning 58 percent of the votes against runner-up Justin Guarini.
After the competition, Clarkson made the show's subtitle, "The Search for a Superstar," come true. She has gone on to win three Grammy awards, completed seven headlining tours and earned several Billboard 100 No. 1 hits, including her 2009 track "My Life Would Suck Without You" and her recent song "Piece by Piece."
This past June, Clarkson — who had been with RCA Records since her "American Idol" win in 2002 — announced that she had signed a long-term record deal with Atlantic Records.
"It was the first time in my career — 15 years later, starting in this industry — that I actually got to pick who I wanted to work with," Clarkson said (via E! News). "I was very excited to see who would be excited to work with me. And I'm going to tell you right now, Atlantic Records was just overwhelmingly inspired by me and excited to work with me."
"I'm so excited because they want to make the album I've been dying to make since I was a kid, and since I was on 'Idol,'" she continued. "Everybody's been asking me to make a soulful record for years, and while we've always had soulful influences on my records, we've never actually made a soulful record. So, that is what Atlantic Records and I are about to do."
"American Idol" concluded after 15 seasons last April. Clarkson returned in the Feb. 25 episode of the farewell installment and performed "Piece by Piece." Shortly after the episode aired, she expressed her gratitude to the show, tweeting, "Thanks @AmericanIdol for such a beautiful beginning & a perfect ending."
© Copyright IBTimes 2023. All rights reserved.