Kelly Osbourne Lands New Job With MTV After Quitting 'Fashion Police'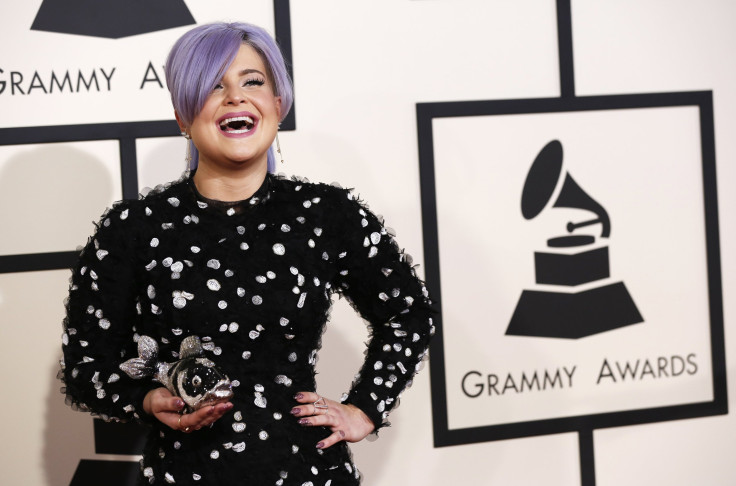 After leaving E!'s "Fashion Police" nearly two months ago, Kelly Osbourne has already landed a new job. The 30-year-old is slated to host the 2015 MTV Movie Awards Red Carpet. This will be her second time serving as the pre-show host, with her initial debut taking place 13 years ago. Osbourne is both nervous and excited about the new opportunity, according to People magazine.
"It's really scary and it's really exciting. I get to be more creative and pick the questions and talk about fun things and not necessarily just be so focused on look," she said.
Osbourne said she's excited "to do different things" and not have to be so judgmental. She admitted to People that her job on "Fashion Police" made her feel like she had "hurt people's feelings" or "done something wrong." She hopes that hosting the MTV Movie Awards will afford her the opportunity to boost people's confidence and have fun doing it.
"I want to make people feel good, and I want to have fun," she shared. "I don't want to feel like I've hurt people's feelings or I've done something wrong. I just want to make this amazing."
Her hosting gig marks the first job Osbourne's taken since quitting "Fashion Police." She revealed that, after "working for six-and-a-half years nonstop," she used her time off to catch up with family and friends.
"Every family vacation, I never had enough time off work to go because I wanted to make my own life and do my own thing, so I made sacrifices. I actually just went to one of my friend's bachelorette parties, and it was the most fun," she explained.
Although this is the first new position she's accepted, it's certainly not the only one that's been offered to her. The 30-year-old dished that she's "been offered every single job you could think of," but that she's been very selective about which opportunities she wants to seize. Osbourne notes that while some of the offers were from jobs she once thought "would've been my dream job," her focus has shifted.
"I realized how consuming one job can be because that was my entire universe. When you remove yourself from that, you realize there's more out there," she told the magazine.
Osbourne left her role on E! after co-host Giuliana Rancic made comments about 18-year-old Zendaya Coleman's hair at the 2015 Oscars. Rancic said Coleman looked like she smelled of "patchouli oil and weed," which many viewers perceived as racially insensitive. To this day she blames poor editing for the flub, saying E! edited out her saying "boho" and making peace signs with her hands. She has since apologized to Coleman, as well as outraged viewers, but it was not enough for Osbourne who claims her behavior "broke my heart."
The 2015 MTV Movie Awards air Sunday at 8 p.m. EDT on MTV. Be sure to cast your votes before the show!
© Copyright IBTimes 2023. All rights reserved.