Kelly Osbourne Opens Up About Drug Addiction: 'Mum Even Had Me Put In A Padded Cell Once To Scare Me'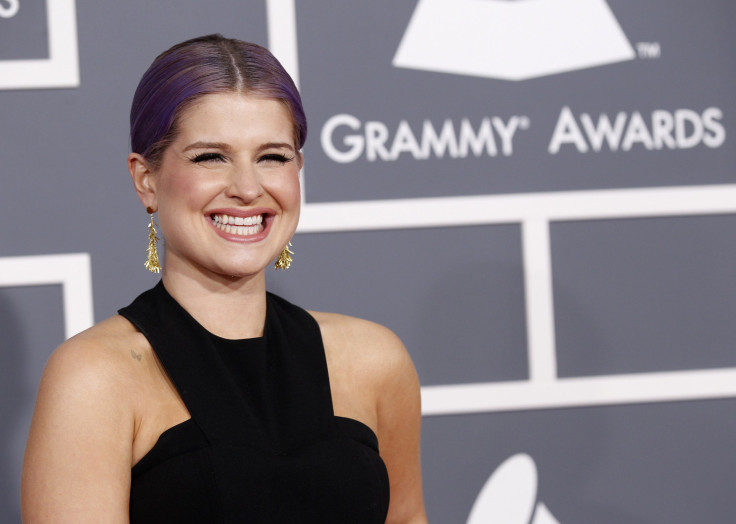 Kelly Osbourne has never been shy about discussing her past struggles with drugs and alcohol. In a new interview with Cosmopolitan UK, the 28-year-old co-host of E!'s "Fashion Police" opened up even more about how much addiction has affected her life.
"I've been to rehab seven times and to two mental institutions," Osbourne said. "My mum even had me put in a padded cell once to scare me, but like a brat I just sat it out until she said, 'Well, that's not going to work.' But what I've learnt is that no amount of therapy or medication is going to work unless you want it to. Until you want to be a good person, you will never be one."
Rather than engage in typical "party girl" behavior associated with people like Lindsay Lohan, Osbourne said that her drug problem caused her to isolate herself.
"I was never one of those people who was like, 'Let's party; let's go and do loads of coke,'" she said. "In fact, I would never even tell anyone I had drugs, because I wanted them all to myself. I was quite selfish. ... What changed for me was looking around and seeing that nobody liked me or wanted to work with me," she added.
Osbourne's relationship with fiancé Matthew Mosshart appears to have had a stabilizing effect on her self-destructive behavior. "I'm so lucky to have someone as special as Matthew," she said. "I tend not to talk about relationships, because everything else is so out there and the only thing that is mine is my fiancé. The only thing I'll say is that you will never learn what love is on any level until you let someone love you the way you deserve to be loved."
According to the Huffington Post, Osbourne started using Vicodin when she was 13, eventually consuming up to 100 pills per day at the height of her addiction.
The Osbourne family is no stranger to addiction. Osbourne's father, legendary Black Sabbath vocalist Ozzy Osbourne, has famously struggled with an addiction to drugs and alcohol since his days with the metal pioneers. On April 15, the singer revealed via Facebook he had been drinking and taking drugs for the past 18 months but that he was 44 days sober.
Osbourne's brother, Jack, checked himself into rehab when he was 17 for an addiction to prescription drugs. He has been sober for the past 10 years.
© Copyright IBTimes 2023. All rights reserved.